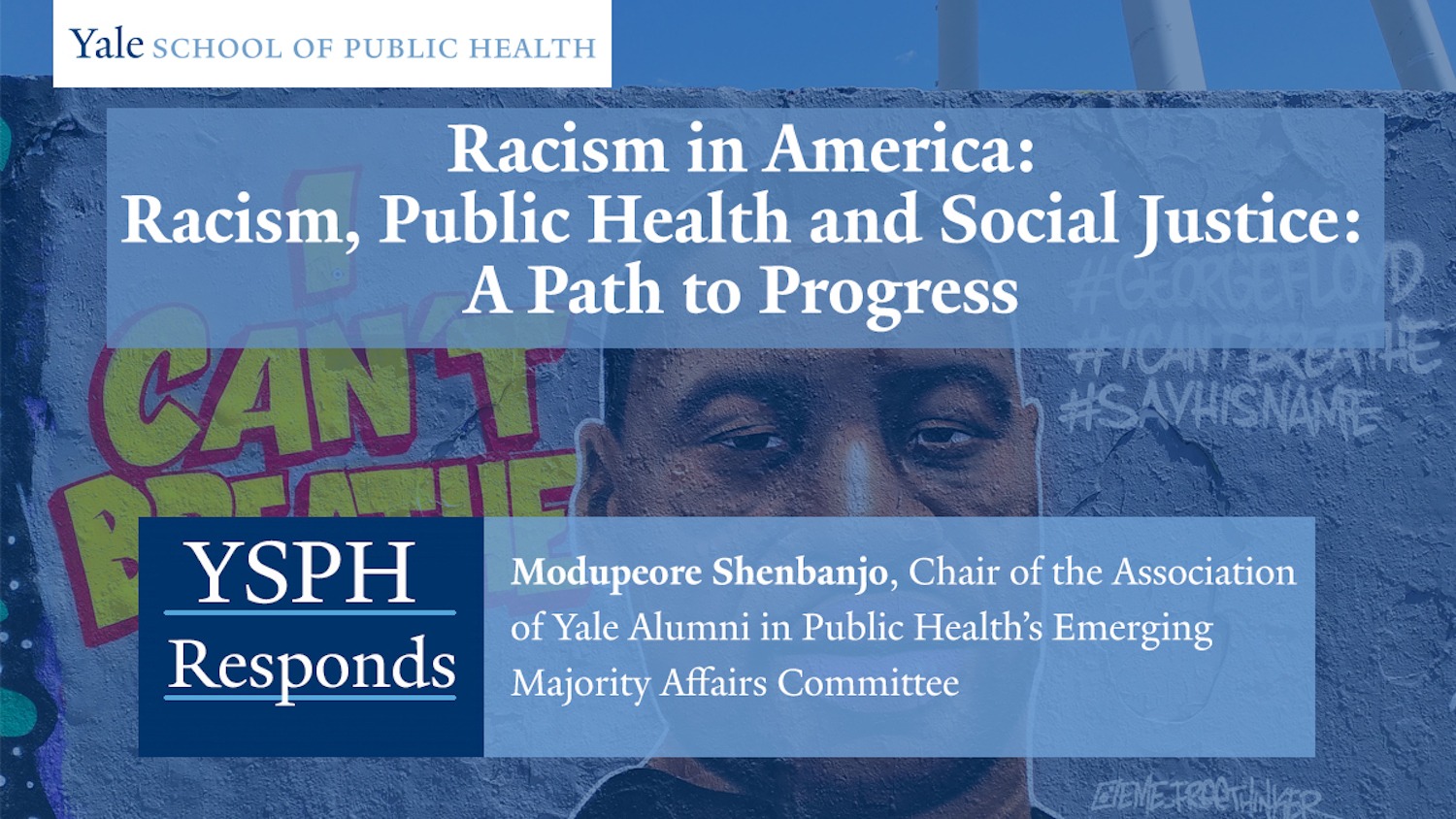 The last several weeks have been filled with frustration, rage, disappointment and sadness. The murders of Ahmaud Arbery, Breonna Taylor and George Floyd have served as painful reminders that racism continues to impact Black communities and end Black lives.
To promote change and progress, we must not only address racism as a sickness within individuals, but also one that exists within and is woven across systems. For example, the relationship between public health, racism and social justice must be a focus on our path to progress. Public health research has concluded there is a correlation between a person's zip code and life expectancy. Infrastructure, including highway construction, housing discrimination laws, and unfair lending systems have systemically positioned Black people and other people of color in communities that inhibit positive health outcomes. Disproportionately, Black and Latinx people have limited access to affordable or adequate housing, live in areas with poorer air quality, have limited access to supermarkets and experience higher rates of poverty and lower educational attainment. In public health, we categorize these factors as social determinants of health. As a result, these groups are at higher risk for chronic diseases and have been disproportionately affected by the coronavirus pandemic.
Poor health outcomes are not just restricted to people of color in underserved communities as racism does not favor the wealthy or accomplished. For example, in January 2018, Serena Williams discussed her post-partum experience and health complications that developed after her daughter's birth. She alerted health professionals and was met with delay and doubt before they escalated her case. This demonstrates an ugly truth that despite wealth and fame, Serena was still left victim to systemic racism and discrimination in a health care system where Black women die several times more frequently than White women from pregnancy-related complications, comparable to statistics in developing countries.
We must collectively gather and work to dismantle the systems that maintain this status quo. We must not shy away from discussing racism as the root cause of health inequities and inequalities. By acknowledging this truth, we will create a platform to discuss and address the age-old institutions, laws and policies that are murdering people of color and holding them back. As local, state and national leaders engage in dialogue, they will look to higher education and research institutions to identify next steps. As a result, these institutions, such as Yale School of Public Health (YSPH), must join the table, educate the next cohort of public health leaders and policymakers, and equip these leaders to discuss racism and develop solutions.
These initiatives can include:
Developing a course focused on systemic racism in the health system
Including cultural competence and equity training in professional ethics courses and professional development for YSPH students, faculty, staff and police
Expanding YSPH's curriculum to ensure that students gain exposure working with diverse populations, including communities of color
Maintaining processes for students to continuously voice concerns, complaints and suggestions regarding YSPH's efforts to dismantle systemic racism and advance equity
Continuing to offer town halls and other public spaces for students, faculty and staff to openly discuss race as a public health issue
YSPH has already begun to implement initiatives focused on positive change. For example, last year the school appointed an Associate Dean for Diversity, Equity, and Inclusion, and efforts are underway to recruit more faculty and students of color.
Still, there is room and need for more progress. We must remember George, Ahmaud and Breonna, painful examples of what happens when institutions and governments fail to acknowledge the past and present forms of racism in this nation. It is time for these entities to step up to eradicate systemic racism.
Modupeore Shenbanjo, M.P.H '16, is Chair of the Association of Yale Alumni in Public Health's Emerging Majority Affairs Committee (EMAC).
This is part of a series of essays by Yale School of Public Health faculty, alumni and students on the issues of race and racism in the United States following the killing of George Floyd and the ensuing protests against police brutality throughout the United States. We remember, too, Ahmaud Arbery, Breonna Taylor, Rayshard Brooks and countless Americans who came before.
See other essays in this series and related material in the Public Health Crisis of Racism section on the YSPH website at https://publichealth.yale.edu/blm/.
Submitted by Denise Meyer on June 18, 2020