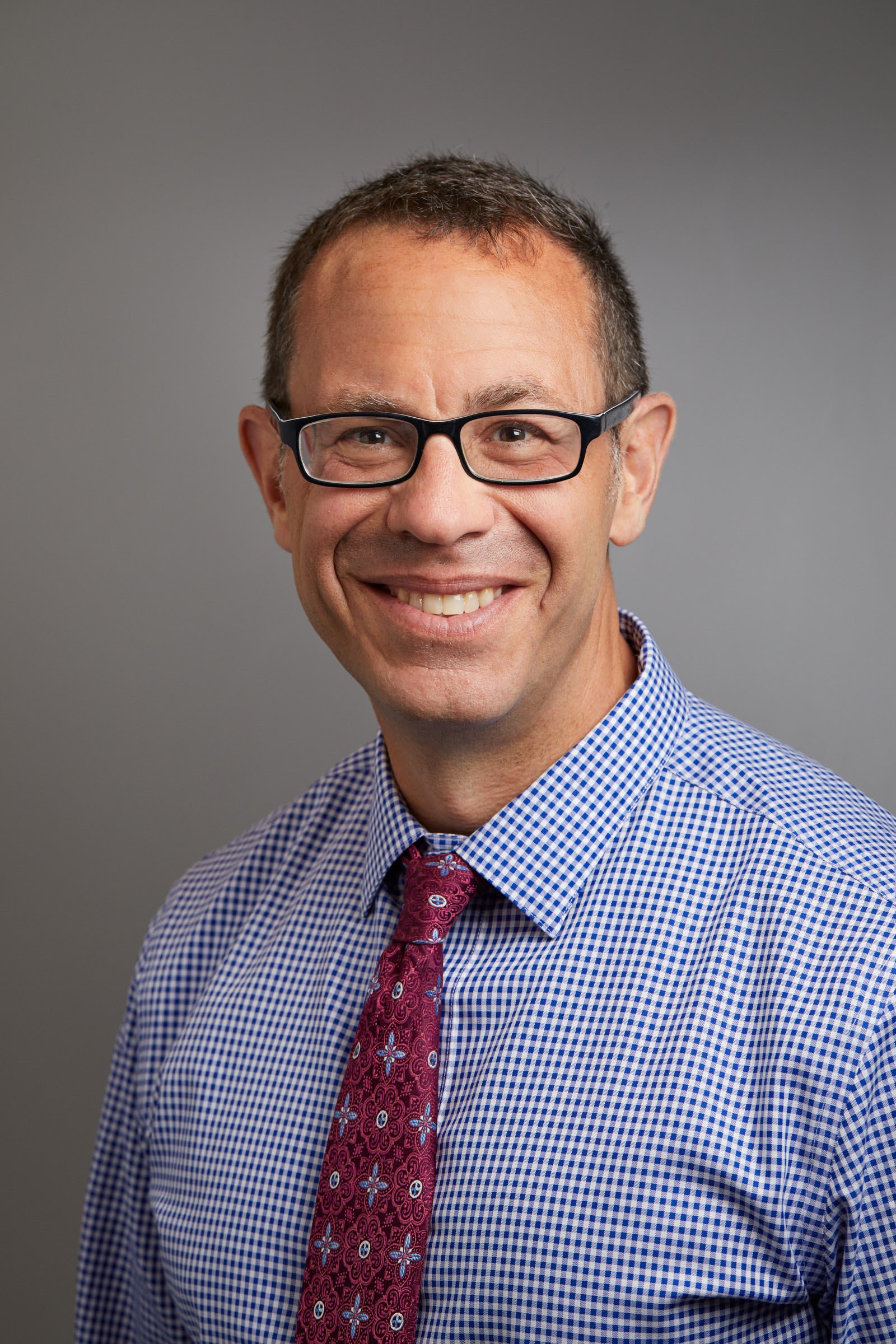 A View from the Garden - The Norma Pfriem Breast Center
Michael Cohenuram, MD is one of Smilow Cancer Hospital's beloved Medical Oncologists. Dr. Mike has been an oncologist for 12 years, ten at Danbury Hospital, where he specialized in breast cancer. He joined the team at Smilow Cancer Hospital two years ago and is working with breast and lung cancer patients at our Trumbull and Fairfield locations.
Integrative Medicine and Support Services, he says, are incredible resources for his patients, with practitioners who help the body, mind and spirit through the healing process. He regularly sends patients to Julie Moffat for tai chi and Colleen Reilly for yoga and meditation. Their services offer coping tools to patients experiencing the stress and anxiety of a cancer diagnosis. He's excited to continue to learn more about what Integrative Medicine Support Services has to offer.
Dr. Mike's patients have only wonderful things to say about him. Most agree he's kind and easy to talk to, which means a lot to patients diagnosed with cancer. The staff agree that he's a true team player and very approachable. And everyone loves his crazy socks!
Dr. Mike went to medical school and Mount Sinai School of Medicine and did his residency at the Warren Alpert Medical School of Brown University. His fellowship at Yale School of Medicine brought him to Fairfield, where he and his family have lived ever since. He and his wife are raising two daughters and two Boxers.
We are grateful to have Dr. Mike as a physician at Smilow Cancer Hospital and the Norma Pfriem Breast Center.
Submitted by Jessica Collins on March 31, 2020