When Associate Professor Gigi Galiana was in college, students were required to meet with a counselor who was also a professor in their department before they could register for classes.

Galiana was interested in learning quantum physics and had heard there was a lot of math involved, so she had included an elective math course on her schedule.
But after reviewing her courses, the counselor said, "You don't need any more math courses. It'd be a waste of time," because it wasn't required for her other classes. Galiana recalled this "shortsighted view" of her career for the Yale School of Medicine (YSM) Aperture photo exhibit on view in Sterling Hall of Medicine.
Galiana and the other women featured in the exhibit were asked to provide a statement about advice they would offer their younger self, what they would say to inspire the next generation of women, and what led them to choose their career path. The quote displayed alongside Galiana's portrait is the most succinct of any in the exhibit. "Don't trust anyone who says you don't need more math courses," it reads.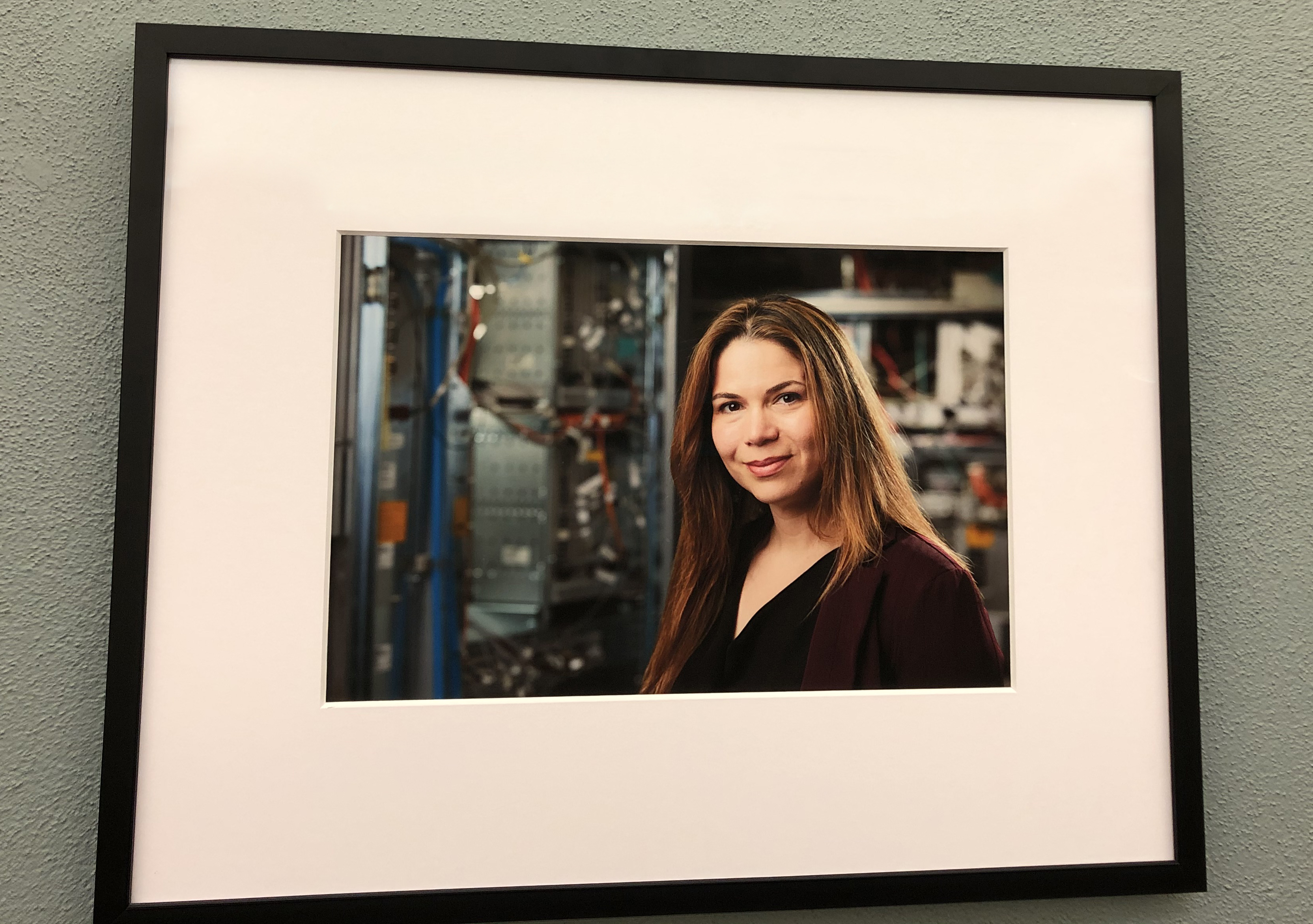 Galiana is one of four faculty from the Department of Radiology & Biomedical Imaging at YSM whose portraits have been included in Aperture: Portraits of Women Faculty in Medicine. Many of the portraits included in Aperture were commissioned as part of the celebration commemorating 100 Years of Women at YSM in 2018 and donated to the school by photographer Robert Lisak. The exhibit is sponsored by the YSM Committee on Art in Public Spaces.
Anne Curtis, MD, professor emeritus of Radiology & Biomedical Imaging, and Shirley McCarthy, MD, professor emeritus of Diagnostic Radiology, also are included in the current exhibit.
Aperture 1, which ran in 2019, featured Michele Johnson, MD, professor of Radiology and Biomedical Imaging and of Neurosurgery. Johnson is the first African American woman professor at YSM, and one of the first women in neurointerventional radiology in the U.S.
"To be part of this exhibit is really important," Johnson said. "I've been at Yale for 20 years now, but to be recognized for your contributions – in education, in patient care, and in mentoring – is incredibly nice to see. I know that eventually these portraits will come down, but I think the idea of the exhibit is really good and useful. Younger people can't see where they're going if they don't see other people who are like them who are already there."
A goal of the exhibit is to motivate young women to pursue careers in science and medicine. Galiana, an associate professor of Radiology & Biomedical Imaging and of Biomedical Engineering at Yale, is an MRI physicist with projects in accelerated imaging, sequences that generate novel contrasts, and advanced reconstruction methods.
"Right now, I'm writing a grant for a new kind of 'inside-out' gradient that will improve contrast-to-noise ratios in prostate imaging by 2 to 3 times," she said. "I'm also working on a model-based reconstruction method to pull out quantitative maps retrospectively from standard clinical scans like MPRAGE and TSE."
Her ongoing projects are looking at image acceleration with nonlinear gradients and a method to distinguish benign fatty liver from nonalcoholic steatohepatitis.
Aperture 2 is open to the Yale Community at Sterling Hall of Medicine, 333 Cedar Street, until Jan 31, 2020.
Submitted by Angel Machon on January 23, 2020