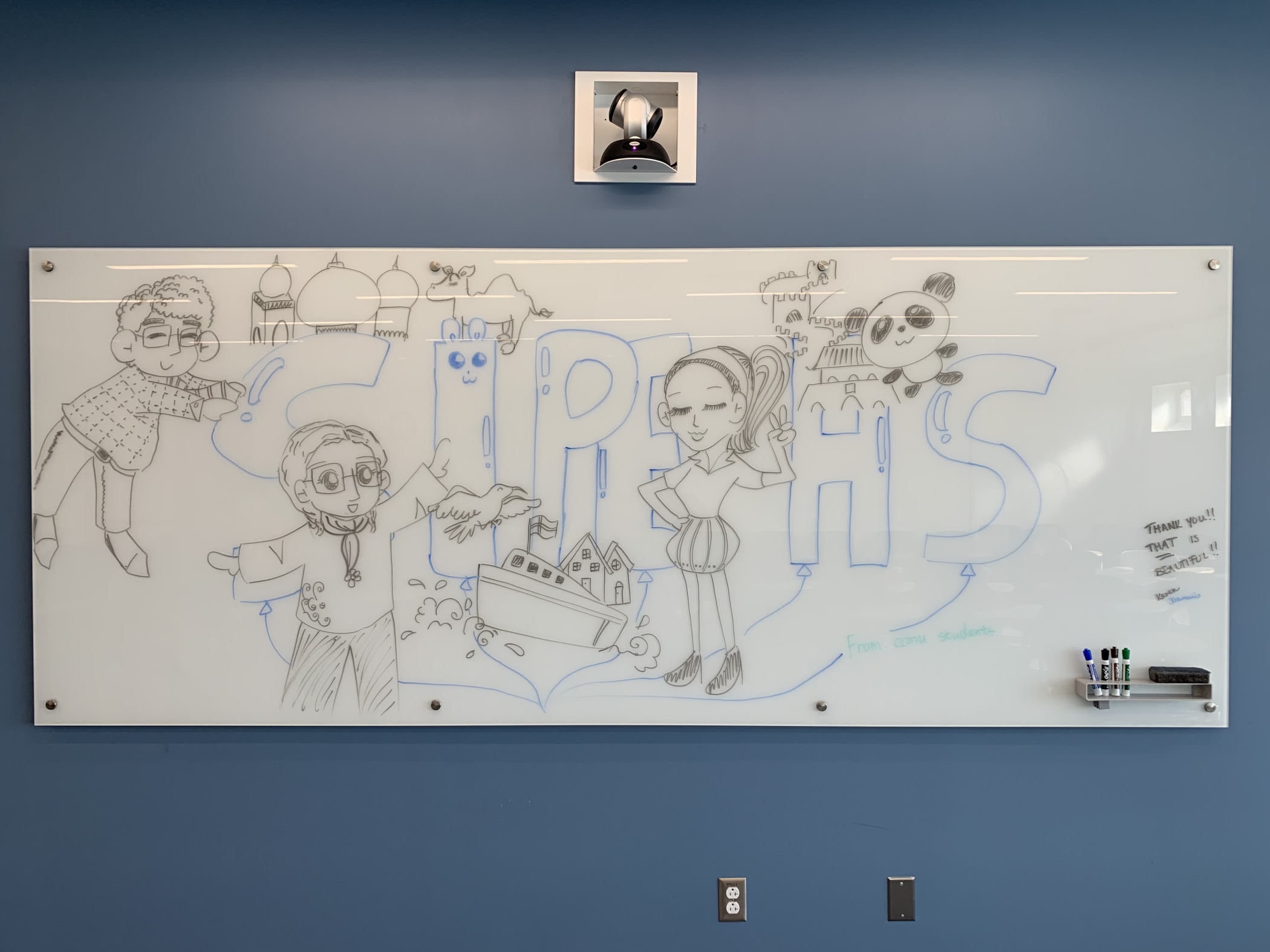 Undergraduate students from as far away as China, Sweden and the United Arab Emirates spent part of their summer at the Yale School of Public Health this year learning about the latest challenges and research tools in the field of environmental health sciences (EHS).
The students participated in two special programs offered by the YSPH Department of Environmental Health Sciences that are designed to inspire a new generation of environmental health students, scientists, educators and leaders.
In July, a group of international undergraduates participated in an intensive two-week program known as the Summer International Program in Environmental Health Sciences or SIPEHS. Through lectures, lab tours and hands-on workshops with faculty members, the students were introduced to emerging EHS topics and the latest EHS research technologies.
The program included instruction on the developmental origins of human disease; climate and energy impacts on health; green chemistry solutions; understanding and overcoming environmental health disparities; novel approaches to assessing environmental exposures and early biomarkers of effect; and deep learning in EHS. The students also learned about YSPH graduate degree programs and career directions in EHS. Each student received a certificate upon completion of the program.
"As our global presence in the environmental health sciences continues to grow, our hope is to attract students who wish to pursue these studies at the Yale School of Public Health," said Vasilis Vasiliou, Ph.D., chair of the Department of Environmental Health Sciences and the Susan Dwight Bliss Professor of Epidemiology.
Also this summer, a separate group of undergraduate students participated in a program known as the Summer Research Experience in Environmental Health Sciences or SREEH.
SREEH is a new five-year program at YSPH, funded through the National Institute of Environmental Health Sciences (NIEHS), that supports undergraduates enrolled at Connecticut colleges and universities.
Each year, this highly selective, eight-week program offers a diverse group of 10 students the opportunity to conduct research in an academic setting and exposes them to EHS by pairing them with faculty mentors from the Yale schools of public health, medicine, forestry & environmental studies, and engineering & applied science.
Students who participated this year praised the program:
"My advisor and lab team were extremely patient and dedicated a significant amount of time to make sure I understood concepts and felt that I was a part of the lab team," one participant said.
Said another student, "I am much more interested in the field of public health…specifically environmental health and exposures."
This year's SREEH students culminated their research experience with a day of presentations to faculty mentors and their peers on August 23.
Submitted by Denise Meyer on September 10, 2019