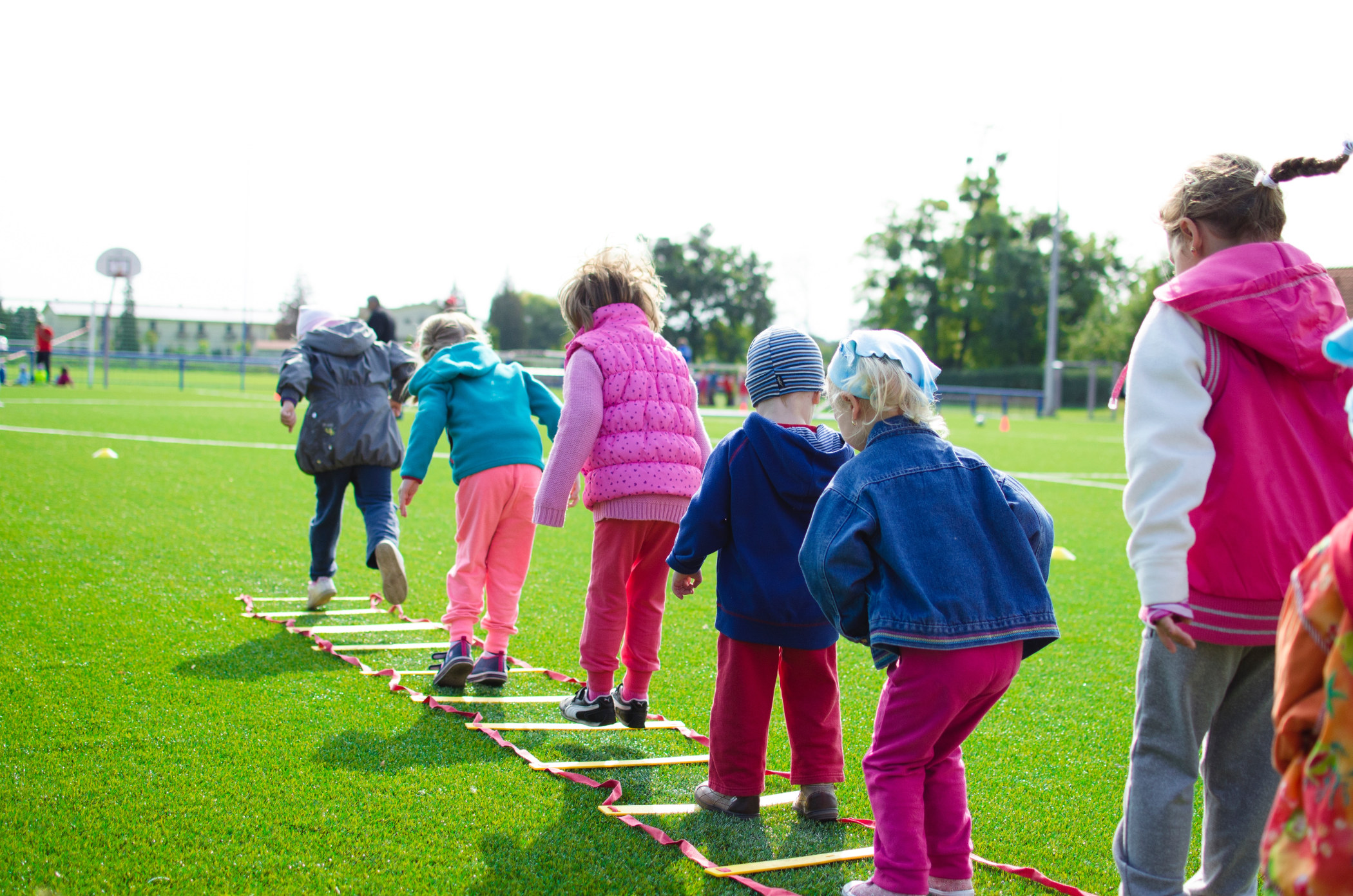 The transition to kindergarten is a critical milestone for children. Research shows that the implementation of school-based transition practices at kindergarten entry is associated with positive academic outcomes. As described in a previous article, the Connecticut State Department of Education (SDE) worked with Connecticut Office of Early Childhood (OEC) and other partners to develop a set of PreK to Kindergarten Transition Resources for schools and districts. Each of PEER's partner communities is using resources like these to craft its own approach to supporting children and families during this important transition.
In Stamford, one major element of the kindergarten transition plan focuses on improving communication between early childhood educators that serve 3- and 4-year-olds and kindergarten teachers. With this goal in mind, Stamford Cradle to Career worked with Stamford Public Schools, Children's Learning Centers of Fairfield County, and other partners to launch the Preschool-Kindergarten Transition Summary (PKTS) in spring 2017. The PKTS includes background information for each child as well as ratings of the child's skills in several domains: cognition, social-emotional development, language & literacy, mathematics, and physical development. The domains, learning progressions, and indicators in the PKTS draw from Connecticut's Early Learning and Development Standards (CT ELDS) and Connecticut's Documentation and Observation for Teaching System (CT DOTS).
The goal is for early childhood educators to complete a PKTS form for each child at the end of the child's final year before kindergarten. Each spring, the district collects completed PKTS forms from early childhood education programs across the city and then delivers each child's form to the child's receiving school. Principals can use information from the PKTS to create balanced class groups, and teachers can use the information to plan for instruction. From the beginning, stakeholders have agreed the PKTS is a tool that captures the teacher's impression of each child at one point in time, not a formal assessment intended to measure each child's achievement. To provide more detailed information about children's skills in language and literacy, the district has also begun to administer the Preschool Early Literacy Indicators (PELI) assessment to all children during the summer before kindergarten.
The Stamford Cradle to Career Kindergarten Readiness Community Action Network (CAN), which includes leaders from the district and from a range of early childhood education programs, has played an important role in facilitating and refining this process since the PKTS was launched in the spring of 2017. That fall, the Kindergarten Readiness CAN partnered with PEER to survey kindergarten principals and teachers about the PKTS, as described in a previous article. Survey results indicated that kindergarten teachers were not receiving PKTS forms in a timely manner. Teachers also indicated that they wanted to learn more about how information from the PKTS could inform instruction.
As a result, the district and its partners on the Kindergarten Readiness CAN adjusted the timeline for completion of the PKTS, so that the district could share information from the PKTS with each school before the close of the school year. The district's early childhood team now attends an instructional team meeting at each school in late spring to share an overview of the entering kindergarten class. At the end of the summer, the district brings kindergarten teachers in for an Insight Day, when they can explore PKTS and PELI data for the students assigned to their classroom and explore how they will use the data to inform instruction. Kendra Brown, Director of Early Childhood from the Stamford Public Schools explained, "The PKTS form has allowed preschool teachers to receive professional development, based on data, which directly supports students' readiness skills for kindergarten. The revised PKTS form has also helped kindergarten teachers gain valuable insight on their incoming students so the students feel welcomed and understood on their very first day of school."
Stamford Public Schools is also working with its partners to improve PKTS completion in terms of completion rates and the quality of data. Out of approximately 1290 kindergarten students, the district collected completed PKTS forms for 821 children in 2017 (64%) and 953 children in 2018 (74%). Last spring, 30 early childhood education sites completed PKTS forms for their students, and Stamford hopes that participation will be even higher in 2019. In response to feedback from early childhood educators and kindergarten teachers, the PKTS now includes a rubric that makes ratings more meaningful. For the second year in a row, the district conducted a Kindergarten 101 workshop this spring for the directors of early childhood education programs, with the goal of sharing information about why and how their teachers should complete the PKTS. Through its involvement in the Kindergarten Readiness CAN, All Our Kin has provided support for engaging family child care providers, since these educators serve a substantial number of 4-year-old children in Stamford. All Our Kin invited the district to share information about the PKTS at All Our Kin's annual banquet for providers, during which it provided live translation for providers whose native language is not English.
Stamford's implementation of the PKTS is only a small part of the community's efforts to support the kindergarten transition. The district is also focusing on engaging families early to help them learn about their districted elementary school, improving kindergarten registration process, enrolling children without preschool experience in a 6-week summer program hosted by Stamford Public Education Foundation, and introducing children and families to their new school before the start of the academic year. To complement these efforts, Stamford Cradle to Career is committed to providing ongoing support for the use of data to inform early childhood programming before and after the kindergarten transition. PEER is encouraged by the work that Stamford is doing to support the kindergarten transition, and we look forward to sharing the efforts of other PEER communities in future articles.
Submitted by Joanna Meyer on April 29, 2019