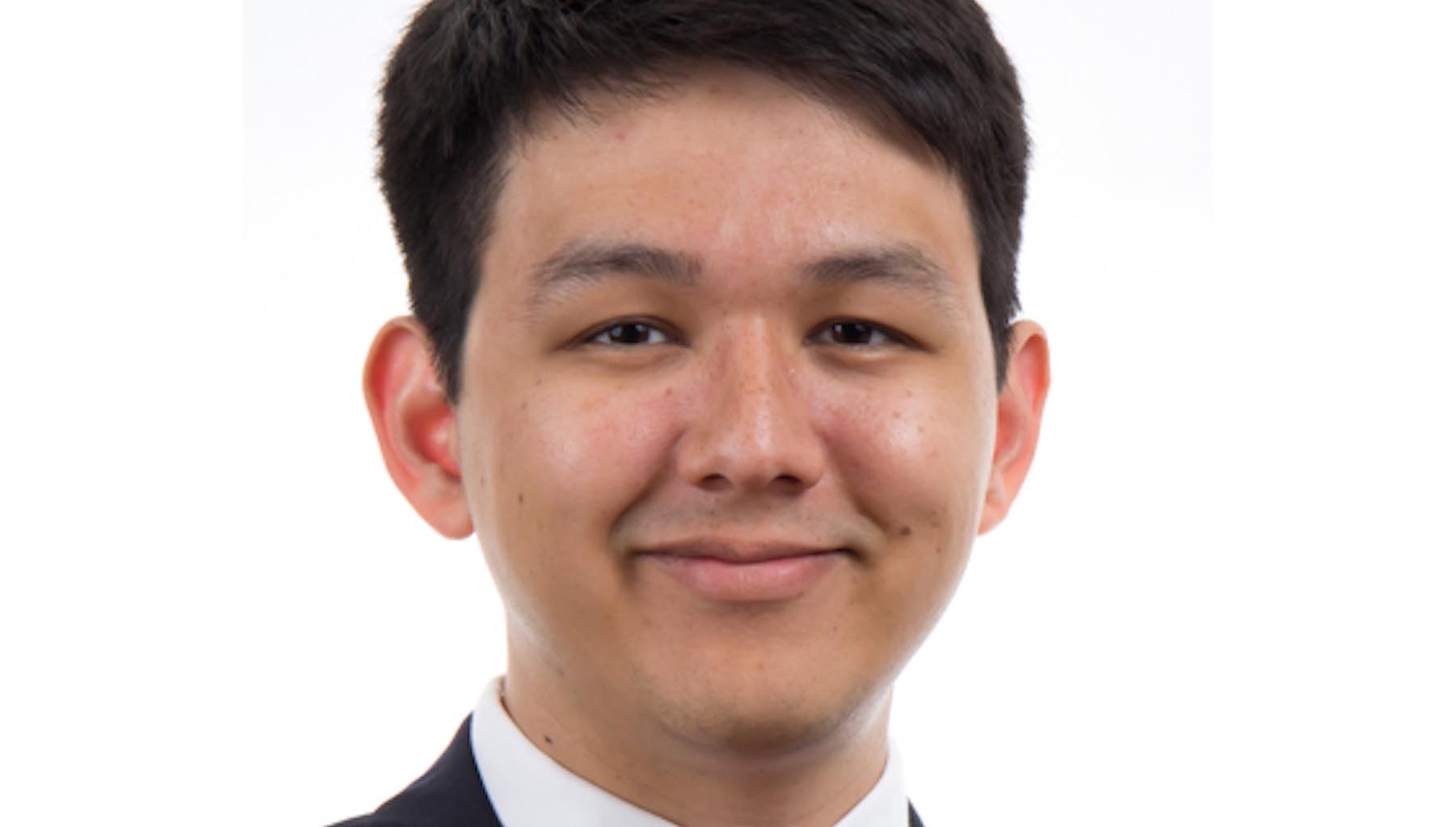 The National Center for American Indian Enterprise Development recently named Yale School of Medicine neurosurgery resident Dr. Layton Lamsam, M.D., as one of its 2020 Native American 40 Under 40 award recipients.
Dr. Lamsam, who is Osage from Pawhuska, Okla., says, "To be recognized by this award is to, in a very small way, participate in the rebuilding of the Osage nation."
He also reports his close-knit family to be "super excited" about the award.
Dr. Lamsam was nominated by Osage Minerals councilwoman Margo Gray. She singled him out as one of the few Native American neurosurgeons in the country and acknowledged his research skills and hard work during the pandemic's early stages.
While scheduled neurosurgeries were put on hold during spring lockdown, Dr. Lamsam says, "A group of my fellow residents and myself were in rotation to 'man the pager' and take care of the neurosurgical emergencies coming into the hospital during the worst of the pandemic."
Dr. Lamsam has already published numerous studies in peer-reviewed journals. He's skilled in statistical programming and has put his data analysis skills to use in studies on epilepsy, the impact of Medicaid and Medicare, and deep-brain stimulation, among others.
He began his post-secondary education at Stanford University, studying biology. One day, he stopped at the school's Native American Cultural Center for a nap, as he didn't want to ride his bike back to his dorm. However, where he wanted to lie down, a group of pre-med students was listening to a Native Hawaiian pediatrician speak about why she went into medicine to a group of pre-med students. "I really connected with her sense of purpose," recalls Dr. Lamsam. "She was on a mission to improve the lives of Native Hawaiians. I felt the same way about the Osage Nation. If she could fulfill that mission through medicine, maybe I could too."
He went on to receive a Udall Undergraduate Fellowship and enrolled in Stanford's medical school. He's now a second-year neurosurgery resident at Yale.
Dr. Lamsam says he was first drawn to neurosurgery after reading about Dr. John Hanbery, M.D., who helped build Stanford's neurosurgery residency program in the 1960s. Dr. Hanbery was Native and came from Enid, Okla., which is just an hour from Pawhuska.
However, he felt pressure to become a general practitioner. "There's a lot of unwritten pressure to go into a primary care speciality. A primary care physician can have a practice on a reservation, or in an urban centre that serves the Native community."
But while there are no jobs for neurosurgeons on reservations, he feels following this passion can still give back. "If people don't go into specialities, we're never going to have role models for Native Americans and never build a pipeline for success."
In the later years of his residency, he hopes to undertake studies on topics such as Native elders and their caregivers' health. "Our elders are some of the sickest people in our population. The network that takes care of them is often strained."
This problem is why he had his mother and grandparents move in with him and his wife, a nurse. "Living on the reservation for most of your life and then moving to Connecticut is a big change, but they really like it here," he says. While the hospital was hours away in Oklahoma, being near healthcare has made a difference to his grandparents, as both have had recent health emergencies that needed urgent care. Plus, having healthcare professionals in the family to help navigate the system has been key to their current stable health.
Looking ahead, Dr. Lamsam would like to focus on epilepsy surgery, for the profound impact it can make on those patients' lives. He hopes to strike a balance, in future, between his clinical work, research and giving back to the Osage Nation professionally and personally.
"I'm trying to live the Osage way by taking care of your elders," he says. "I am away from the reservation now, but I'm going to life my life as an Osage, with Osage values."
Submitted by Ray Hill on December 15, 2020