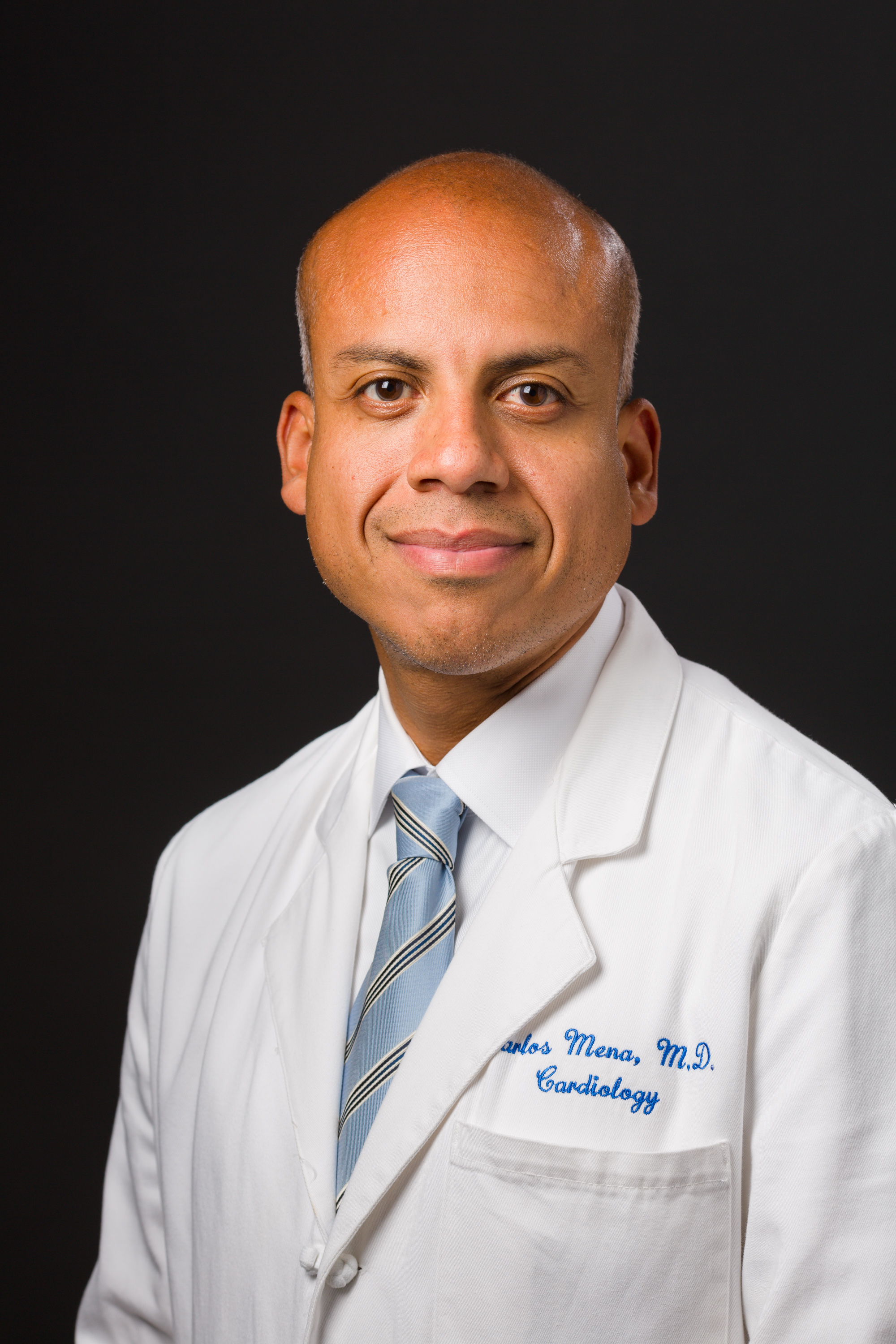 Carlos Mena, MD, an associate professor of medicine, has been selected as a Fellow of the Society for Vascular Medicine (FSVM). He is a current member of SVM's Scientific Program Committee.
Mena is the co-director of the Vascular Medicine Outcomes (VAMOS) research program, which provides evidence-based shared treatment decisions for patients with peripheral artery disease. His contributions to vascular medicine include best-practice guidelines for the treatment of critical limb ischemia (CLI) and novel approaches to improve the quality of vascular care.
According to the website, SVM was founded in 1989 to, "Improve the integration of vascular biological advances into medical practice, to promote and serve as a center-of-excellence for the diagnosis and treatment of vascular diseases, and to promote optimal standards of care."
Mena received his medical degree from the University of Antioquia Medical School in Medellín, Colombia. He served as the chief medical resident at Yale New Haven Hospital (YNHH). Later, he completed Yale's Fellowship Training Program in Cardiovascular Disease and Interventional Cardiology Fellowship before joining the faculty in 2011. Mena was appointed director of the Vascular Medicine Program in 2012. He was recently recognized with the YNHH patient experience award.
Submitted by Elisabeth Reitman on February 04, 2022