Whitney Besse, MD, assistant professor of medicine (nephrology), and Brian Hafler, MD, PhD, assistant professor of ophthalmology and visual science, and of pathology, have won Clinical Scientist Development Awards from the Doris Duke Charitable Foundation. This award financially supports early career physician scientists to assist them in transitioning to independent research careers.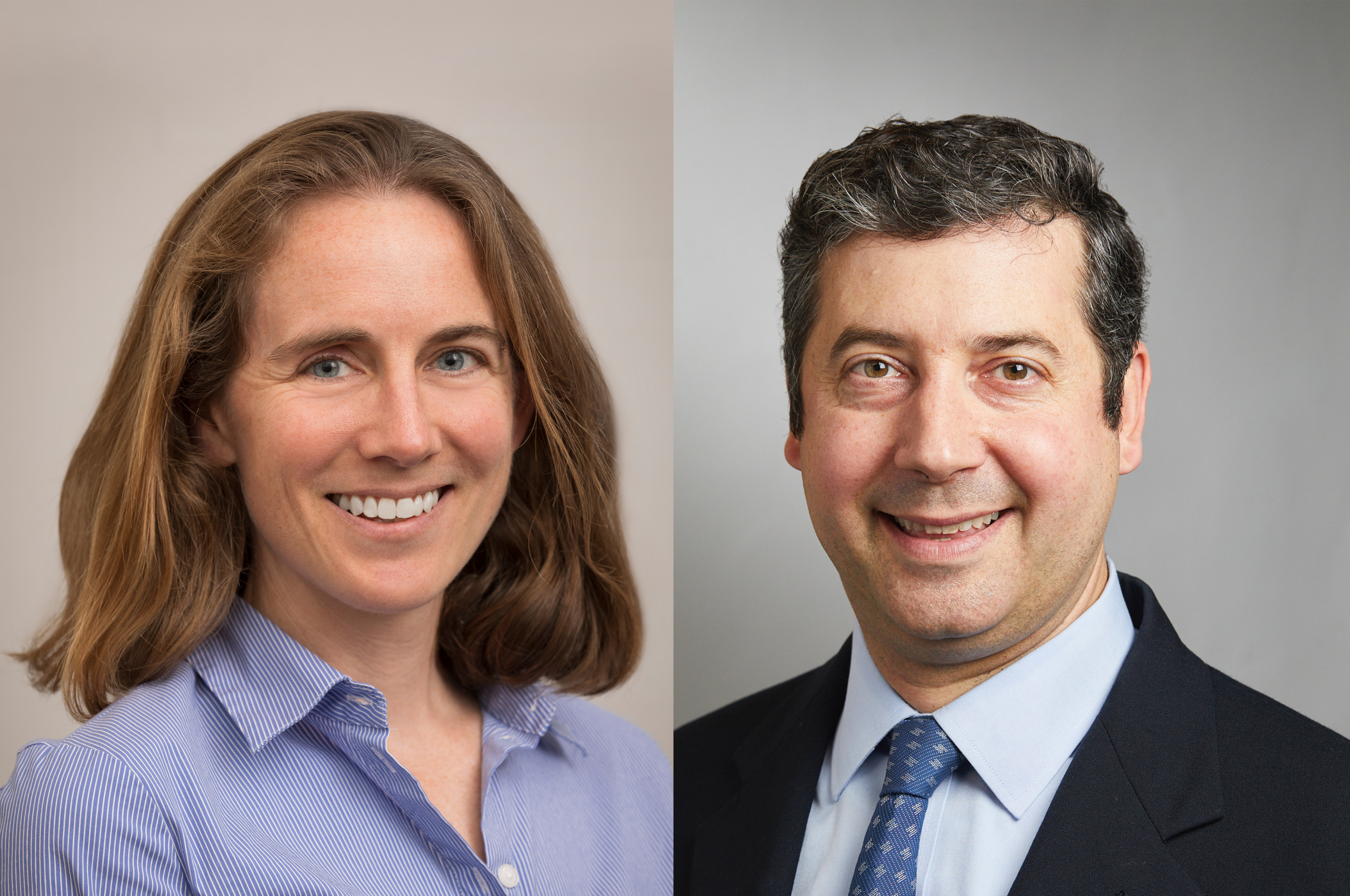 Besse investigates genetic forms of kidney and liver disease. Her identification and investigation of multiple disease genes for human polycystic kidney (PKD) and liver disease (PLD) from analysis of patient exome sequencing data has contributed understanding to how the central Polycystin-1 protein matures. Her lab aims to explore potential therapeutic avenues for PKD and PLD by identifying and modeling genes whose loss either causes disease or modifies its severity. "Making use of recently available technologies that allow for fluorescent visualization of relevant proteins in live cells," Besse says, "we will use an in vitro CRISPR knockout screen to identify relevant genes." Besse looks forward to making use of genetic data gathered from patient volunteers by the Yale Generations Project, an electronic biobank designed to identify genetic mutations and patterns in DNA that may be related to certain health conditions. Using this award, Besse hopes to explain additional genetic causes of PKD and PLD, and to find therapeutic targets for those diseases.

Hafler's work centers on age-related macular degeneration (AMD), a neurodegenerative disease that affects 170 million people and is among the leading causes of irreversible blindness worldwide. The cell types and molecular pathways that promote inflammation and contribute to AMD are not well understood, and Hafler is working toward changing that lack of knowledge. His lab's preliminary data based on single cell analysis of healthy retinas, published in Nature Communications, indicate that the key inflammatory pathways reside in specialized support cells known as glia, and he hypothesizes that functional changes in glia influence the emergence of AMD. His support from this award will allow the comparison of gene signatures of glia in patients with AMD with those of healthy individuals, which he hopes can lead to novel approaches to prevent permanent neuron loss in the retina and to halt blindness.

The Doris Duke Charitable Foundation's stated mission is to improve the quality of people's lives through grants supporting the performing arts, environmental conservation, child well-being, and medical research, and through preservation of the cultural and environmental legacy of Doris Duke's properties. The research projects of this year's grantees span a broad range of health issues, including, cardiology, neurology, immunology. and genetics.
Submitted by Robert Forman on August 04, 2021