Hi everyone:
I remember applying to residency, feeling vulnerable to the whims of program directors who controlled my fate. Like all students, I worried, but the worry was misplaced.
The same is true today. All applicants worry, but the truth is most of the candidates we interview can train anywhere. The real competition is between programs vying to recruit them. Our job is to show applicants why they should choose Yale.
Dr. Quagliarello likes to tell candidates that our residency "has never been better." He's right. In just the past year, we've added a cardiology-ED rotation, revamped inpatient geriatrics, and created novel electives at the VA. After a multi-year COVID hiatus, we've resurrected in-person teaching, retreats, and wellness events. In response to residents' requests, we launched an 8:30A skill-building conference. Attendance at Noon Report has become so crowded that we had to buy more chairs.
Residents are teaching, publishing, and leading QI projects. Many serve on committees. Opportunities to contribute are endless.
We work in one of the country's most diverse communities. Many patients travel long distances to New Haven, seeking care. Our reputation for training elite physicians is well-known, as residents quickly learn when they seek jobs and fellowships.
What makes us successful? Of course, our residents are talented and hardworking, just like our faculty. But we shouldn't take success for granted, particularly now. As we emerge from the pandemic, our profession is rife with physicians feeling disengaged, exhausted, and burned out.
So, what makes us different? Above all, we thrive because of the community we've built. A community where all voices count, where all people are valued, where we trust trainees to lead. In this residency, we care for one another. We lift each other up. We treat each other like family.
Residents repeatedly tell me they don't feel like residency is work, though they work extremely hard. I get it. It doesn't feel like work when you love what you do. When you spend your days teaching, learning, discovering, and healing, side-by-side with friends.
If I were interviewing for residency today, I'd choose Yale. And that's what I plan to tell this year's applicants, beginning this Tuesday, when interviews begin.
Enjoy your Sunday, everyone. I have 36 personal statements to read…
Mark
PS: Please see the attached welcome letter, sent each week to candidates coming to interview.
PPS: Pictures from yesterday's Program Director's Hike on Sleeping Giant: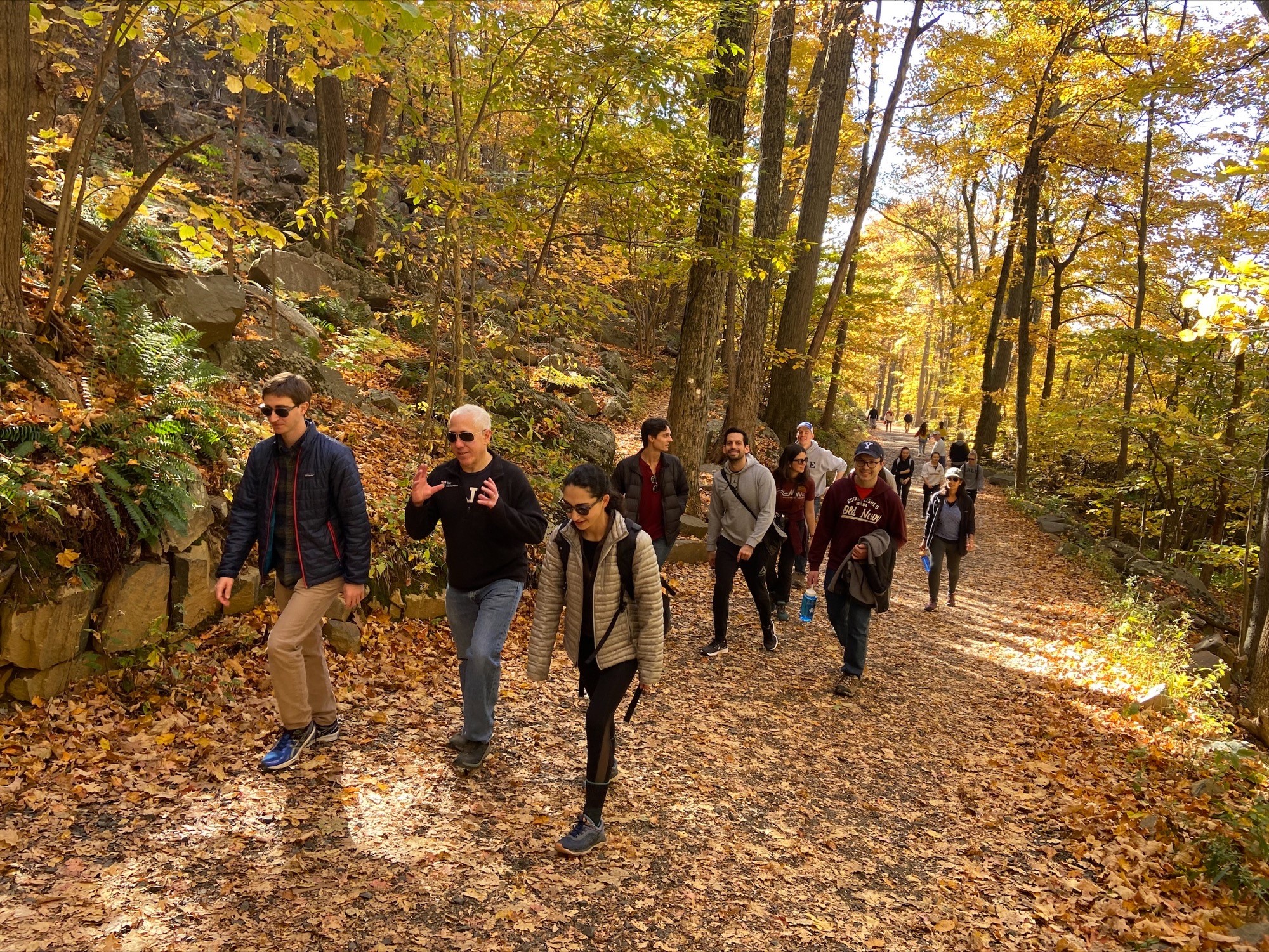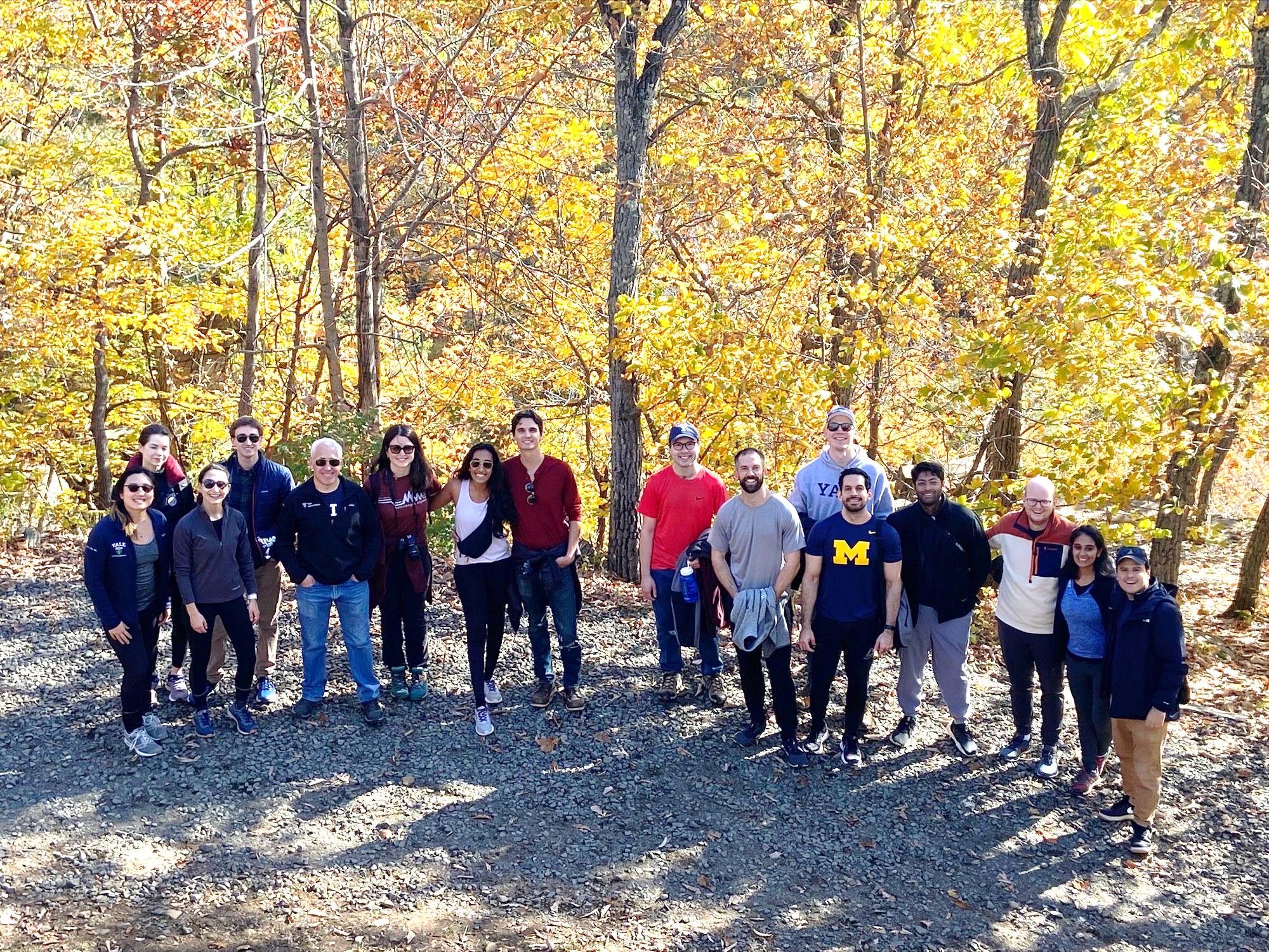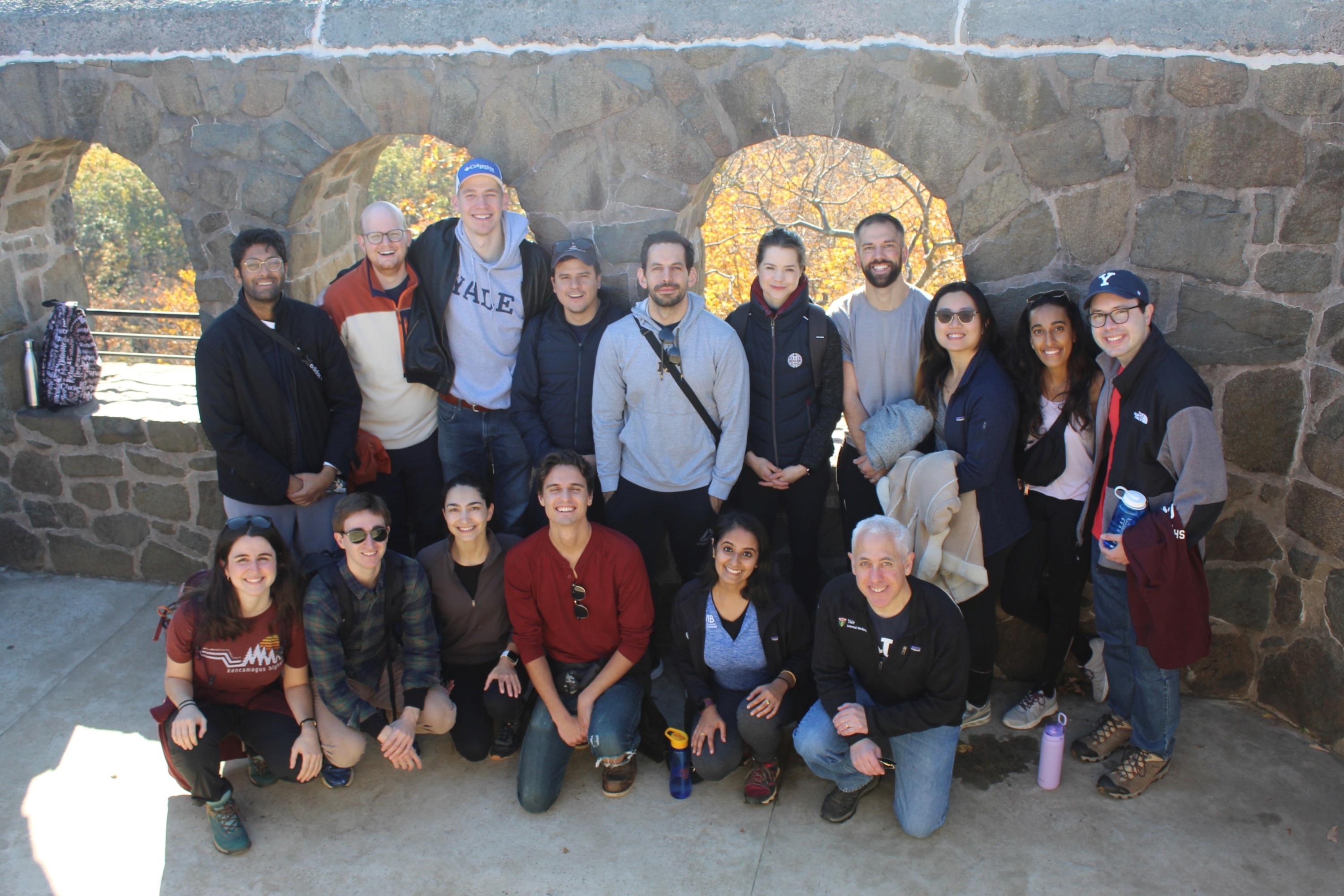 Submitted by Mark David Siegel on October 23, 2022