Hi everyone,
I'm not prone to palpitations, which helps when you're an intensivist. Neither shock nor cyanosis nor seizures nor hemorrhage. Very little makes my heart pound.
But the Match is an exception. Every year, the paroxysms return. From the time the lists go in until Match Day, my nights are interrupted by cold sweats and trips to the computer, just to check. Are the lists really certified? Are the names right? Is anyone missing? On the Monday of Match week, I fixate on the clock, awaiting confirmation that we filled. On Thursday, the day program directors get the list, it's hard to think about anything else. It's a good thing I was in the MICU this year, so I could focus on rounds instead.
I needn't have worried. We had another wonderful Match. The incoming class is talented and diverse, and this year we'll have the largest groups ever from underrepresented and international backgrounds, which should make us proud.
I'm honored that such extraordinary applicants chose Yale. They could have gone anywhere. For this, we need to thank the many residents and faculty who worked so hard to show the applicants what makes us special. I'm especially grateful to the 100+ members of the Intern Selection Committee, the Resident Welcoming Committee, the Chiefs and APDs, and most especially Brett Marks for making it happen. It's easy to gush about our program, but the truth is it takes monumental effort over many months to have a successful Match- and nothing we do is more important.
The Rising Chiefs and I have already reached out to the incoming interns, who are as excited about the Match as we are. Tune in next Sunday for our Annual "Getting to Know You" Program Director's Note, where the new interns will introduce themselves.
Now my heart can beat quietly again, knowing—as I always should have—that our future is as bright as the coming spring.
Enjoy your Sunday, everyone. I'm heading out for a hike up Sleeping Giant.
Mark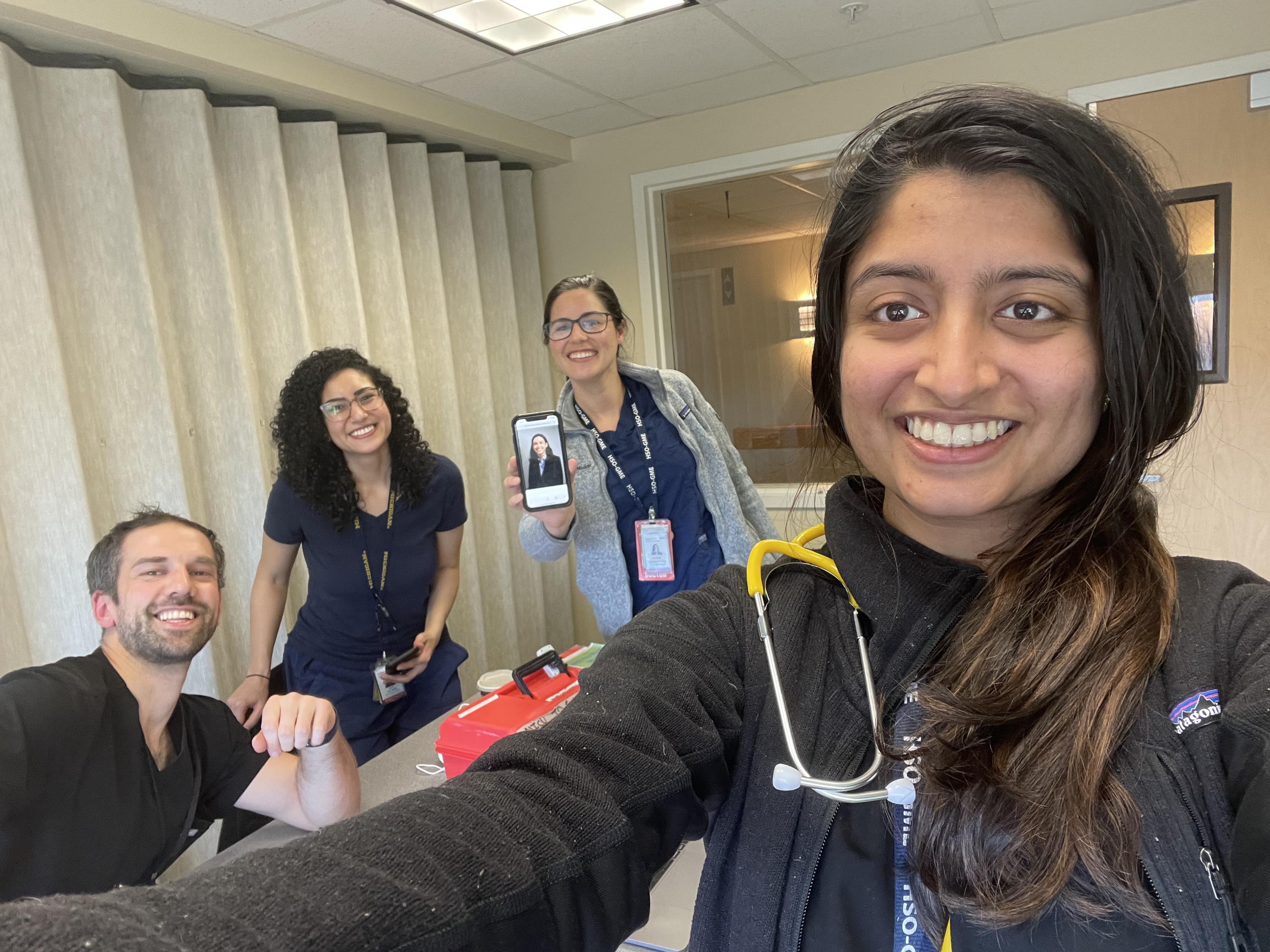 Submitted by Mark David Siegel on March 20, 2022