Hi everyone,
I write this morning to share the bittersweet news that our beloved Associate Program Director, Dr. Seonaid Hay, will become interim Director of GME at the VA this summer. This promotion reflects Dr. Hay's extraordinary talents and accomplishments as a clinician and teacher. She will continue to precept in clinic and attend on the floors, but we're going to miss her.
Dr. Hay has meant the world to our program. She is a former Yale Resident and Chief Resident and a universally acclaimed primary care physician. For nearly 15 years as an APD, she's advised and supported countless trainees and garnered a national reputation for her teaching prowess. She's won two major education awards: the Asghar Rastegar Teacher of the Year Award and the John Hughes Award for Teaching in Primary Care at the West Haven VA. She has led our residency's wellness and mentorship efforts, most prominently as the mastermind behind our Mentorship-Advising-Coaching (MAC) program, which pairs each categorical intern with a faculty member, who serves as a counselor, confidante, and sympathetic ear. Dr. Hay has supported me in infinite ways with candid feedback, commonsense wisdom, practical knowledge, and an hysterical wit. She's tirelessly advocated for resident wellbeing and epitomizes our core belief that when we take care of our residents, good things follow.
In the next few weeks, we will interview faculty to replace Dr. Hay. Several exceptional candidates have expressed interest and we hope to name a new APD soon.
In another exciting development, we also plan to recruit a new APD dedicated to advising and supporting our preliminary interns. The preliminary year is grueling, and we want to designate a faculty member devoted to their needs.
Please join me in wishing Dr. Hay good luck in her new role. Now, all Yale residents will benefit from her expertise.
I'll be driving back to Connecticut today after a lovely two week triennial in Maine. See you soon,
Mark
From my final hike, yesterday, atop Day Mountain in Acadia: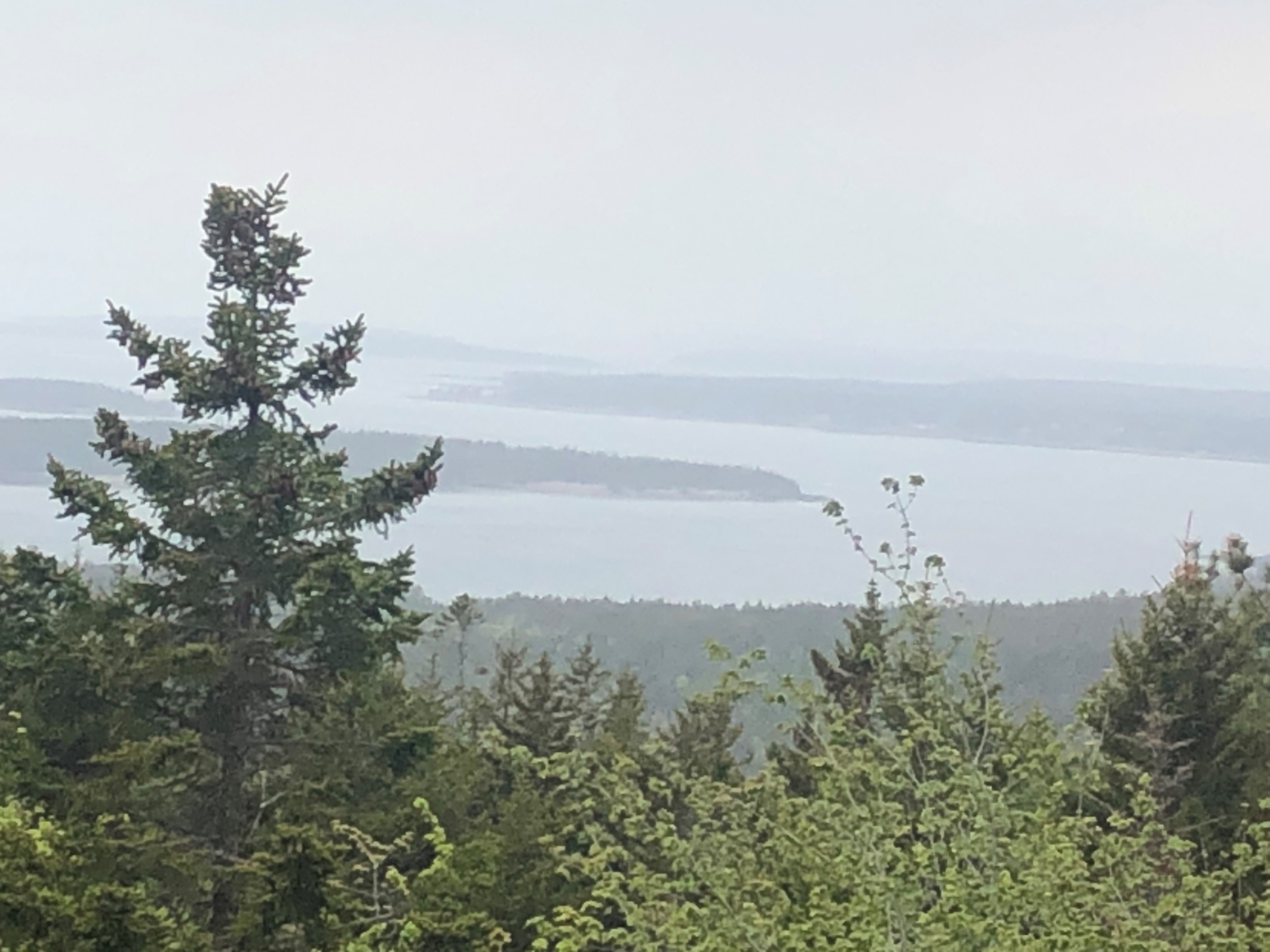 Submitted by Mark David Siegel on May 23, 2021