Hi everyone:
Excellent physicians take care of themselves, as I learned the hard way.
For most of my residency, I was exhausted. We did 36-hour call every fourth night, every third in the ICU. After call, we worked a full day, and sometimes we had clinic. Over the summer and on ICU rotations, we had no days off, so we could support the interns. It was considered bad form to sign out tasks to the night team, so we stayed until there was literally nothing left to do, whatever the hour. I rarely exercised, unless you count running to codes. If I hadn't been married to a chef, I would have starved.
Heide saw what I couldn't see: I was a mess. Though I learned medicine, made friends, and felt proud of my work, I was rarely home. I had headaches and my skin broke out. I convinced myself that my red eyes, scruffy face, and coffee jitters conveyed commitment to medicine.
To me, doctoring meant self-sacrifice. "Burnout" wasn't in my lexicon, nor was it in the lexicon of my co-residents. We blamed ourselves for medical errors, rude behavior, cynicism, and lack of compassion. Many of us were suffering, though we didn't know it.
These days, medicine is safer, more patient-centered, and more compassionate. While many factors account for this progress, physician wellness is key. This became obvious to me as a program director: investing in wellness pays huge dividends for residents and the patients they care for.
Medical training remains extremely difficult, and the hours are still too long. But residents can and do take better care of themselves today. Wellness includes at least six essential elements: sleeping, eating well, exercising, socializing, having fun, and attending to our bodies, minds, and spirits:
Sleep: 8 hours a night, or whatever your body needs.
Eat well: A balanced diet, including fresh vegetables.
Exercise: Run, bike, dance, play sports, do yoga. Do what you love.
Have fun: I love to bike, hike, read, travel, and eat delicious food. What do you do for fun?
Socialize: Share meals, hang out, play games, open your heart. Everyone needs friends and family.
Care for your body, mind, and spirit: Get a checkup. See a therapist. If you need referrals, let us know. If you need time, we've got you covered. Take time to meditate, go to religious services, or walk in the woods. Take time to breathe.
Wellness is a shared responsibility. As a program, we need to ensure reasonable work hours and create a safe, supportive workplace. We'll do our best to provide healthy lunches, social events, supportive faculty, and the resources you need to care for yourselves.
At the same time, you need to own your wellness, which is why I'll ask each of you about your self-care plan at our annual meetings. Wellness has improved dramatically since I was a resident. Excellent physicians work hard, study hard, and give generously. But to be excellent physicians, you also need to take care of yourselves. We'll do everything possible to help make that happen.
Have a great Sunday, everyone. I'll be in the SDU if you'd like to pop by to say hello.
Mark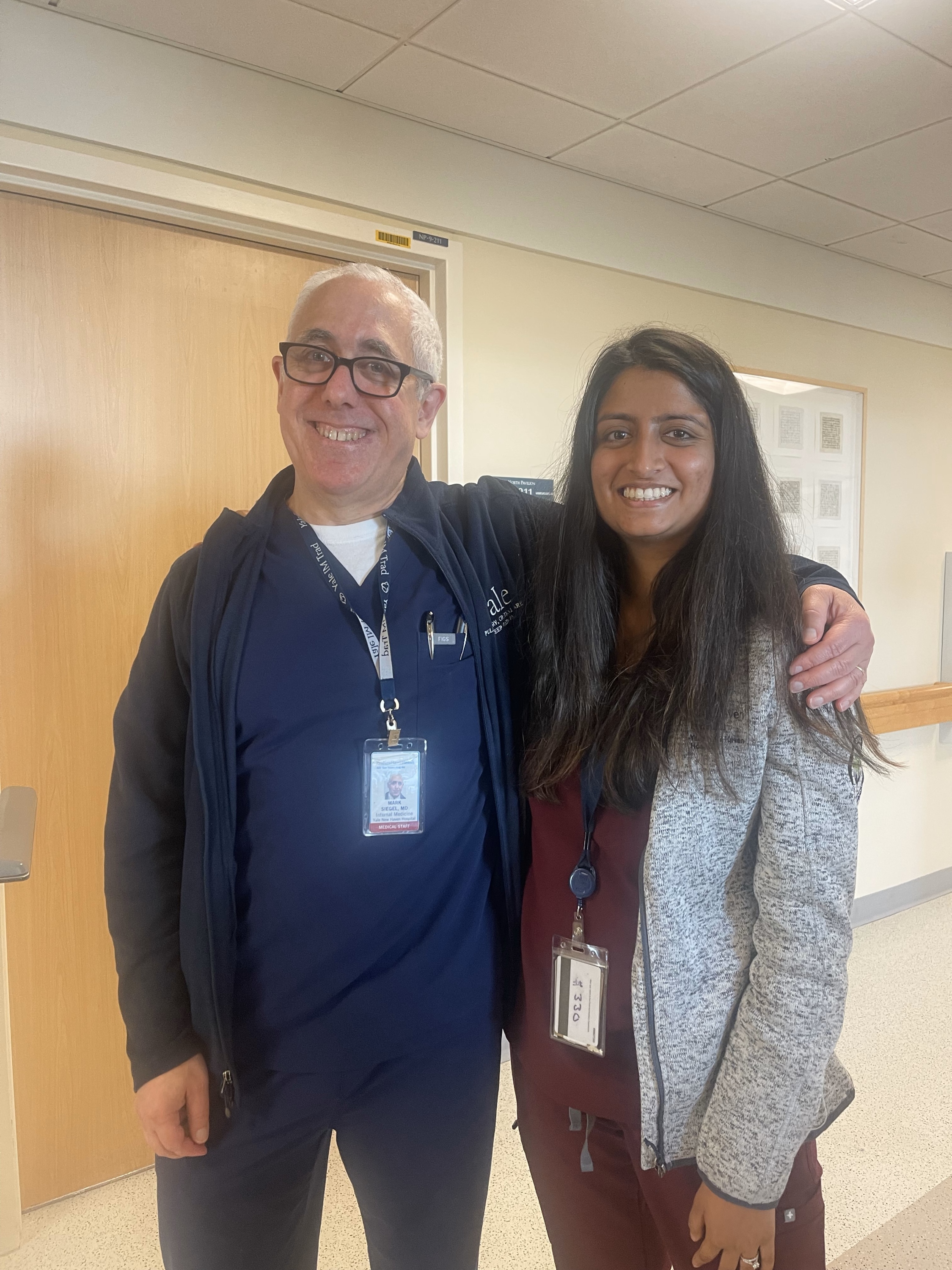 Submitted by Mark David Siegel on July 23, 2023