Hi everyone: This was not the New Year's outfit I'd planned: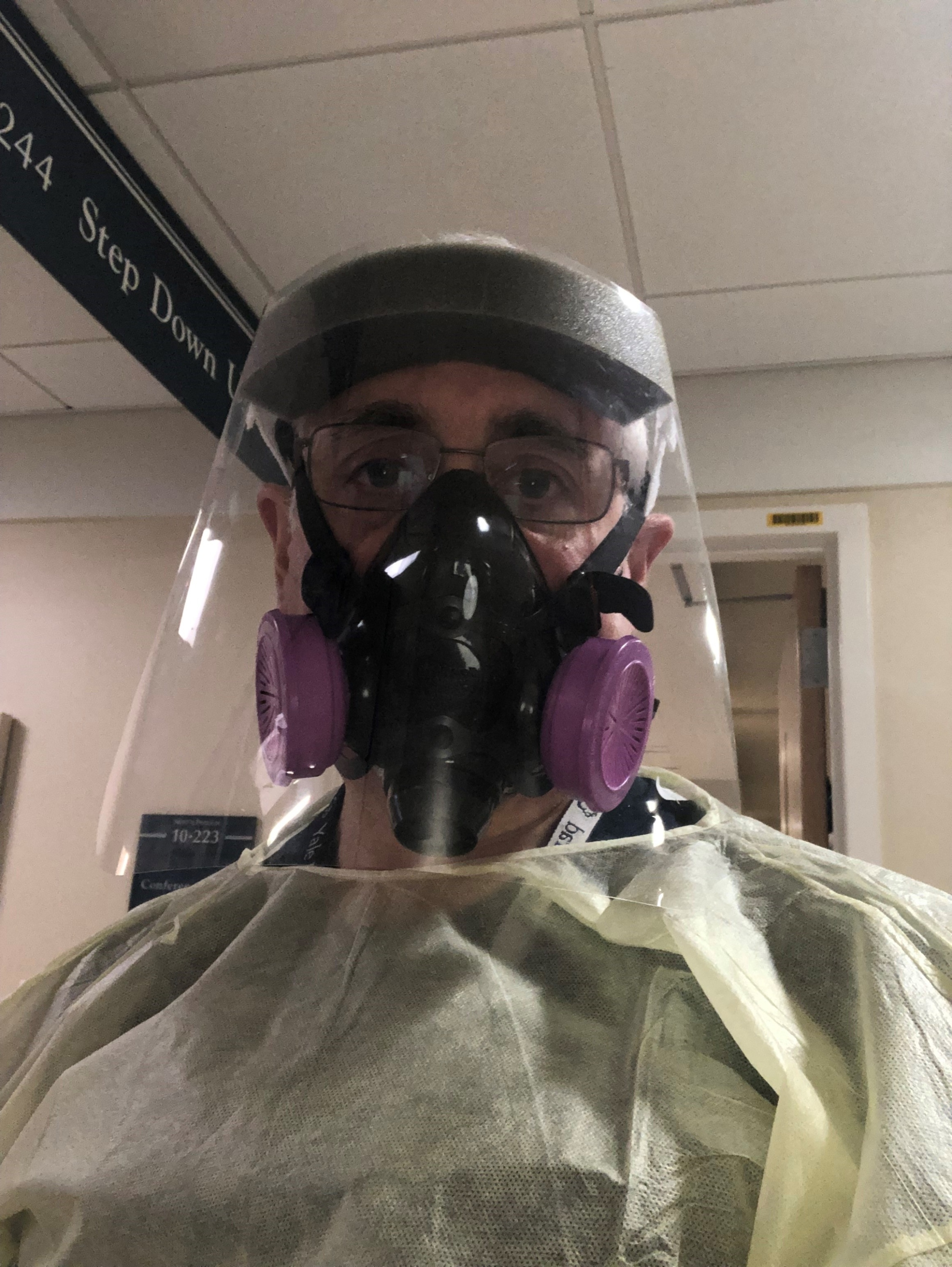 Dapper yes, but it's so 2021. I need a new look. We all do.
Last New Year's, we had every reason to hope the pandemic was ending. Science had given us effective vaccines. We knew how to protect each other with masks, ventilation, and social distancing, courtesy of public health experts. Clinicians saved lives.
But a year later, the pandemic still rages, the result of societal failures as lethal as the virus itself: failure to protect the vulnerable, failure to prioritize lives over self-interest, and failure to enact crucial government policies. To end the pandemic, these societal failures must be addressed.
My hope for 2022 is that we will work together to correct society's ills, because if Covid has taught us anything, it's that we can't defeat the virus if we don't defeat disinformation, selfishness, and social discord. It won't be easy: promoting social change demands work on par with the extraordinary effort that produced last year's breakthroughs.
But that's my hope for 2022. We have the talent and commitment in this medical community to control the pandemic once and for all- if we're willing to fight for change. Hope is ours to make. Please join me.
Wishing everyone a happy, safe, and healthy 2022,
Mark
PS I'm on my way to join my incredible MICU team. Pop by the unit any time if you'd like to say hello.
PPS As promised, messages of hope to all of you from residency community- faculty, alumni, and trainees:
For 2022 I'm hoping for continued honest conversations on what it's like to be human beings in medicine trying to care for other human beings. — Tara Sanft
May there be one more Medicine Beeson softball championship than the sum of all Yale medical resident COVID call outs combined. — Dan Federman
My hope for the New Year is a healing of America abetted by the spirit and example of the late Archbishop Tutu. — Tom Duffy
I am hoping for safety and peace for people who are vulnerable, and I am particularly thinking about those who are affected by poverty, homelessness, and climate change. — Amir Mohareb
My hope for 2022 is to share a smile with my patients, something I am missing terribly — Rachel Lampert
For 2022, I hope for another year of good health for myself and family, and I wish for continued personal and professional growth for myself and my resident peers. Lou Levine
I wish everyone a healthy, joyful, peaceful 2022 with lots of travel and visiting family and friends!!! Of course the latter part of my wish means we can actually do this - and that is exactly what I am hoping for and dreaming of! – Debbie Proctor
I wish 2022 brings us strength, positivity, and a new hope that things will get better. We are all in this together and we'll laugh about it when we celebrate arts night next year! — Shreyak Sharma
I hope and pray for more patience and less polarization as we live on our troubled yet beautiful home called Earth. — Ditas Villanueva
Hoping for a 2022 filled with personal growth, self-improvement, learning, caring, higher vaccination rates, and less COVID-19! — John Sheppard
My hope for the upcoming year is that we continue to support each other and are able to get through this next wave of covid without losing hope. Also, hoping to be able to travel back home to see and hug my family!! — Shiwani Mahajan
I figure if I'm going to wish for anything I should wish big. I wish for this wave to go out as quickly as it came in, for everyone's health and safety, for in person teaching, for the end of visitor restrictions, for planned social events and spontaneous get togethers, for the return of facial expressions, for Broadway shows and going dancing, for a time of less fear. — Natasha Freeman
The past few years have, at times, seemed like a blur. It's impossible to quantify the impact that COVID has had on one's training. But with the passing year, I'm thankful and looking forward to the time honored traditions that being in medical training bring. It could be looking forward to being a PGY2, starting a new fellowship in the latter half of the year, or (as in my case) graduating from fellowship and looking for your first job as an attending. It's hard to believe that after all these years in training, there is an end in sight and this life decision is not up to an algorithm. I'm equally excited as I am terrified. — Jason Bonomo
I am hopeful for another year of growth and togetherness with the amazing people in our program. — Peter Natov
I hope everyone, and their family stay healthy and happy. May the new year bring lots of joyful and memorable moments. — Saeed Soleymanjahi
In 2022, I hope that we can get to spend more time together as a residency program in person. I look forward to continuing to learn and welcoming a new intern class to Yale. I also hope to train for and run another half-marathon! — Dan Kats
Submitted by Mark David Siegel on January 01, 2022