Hi everyone:
On an evening six years ago, I climbed the steps into the Heirloom on Chapel Street, where we were meeting a faculty recruit for dinner. A tall, thin young man with an open face and easy smile was standing in the lobby, and though we'd never met before, I instantly knew it was Geoff Connors.
Geoff was just finishing his fellowship at Hopkins and seeking his first faculty job. We both believed in the unlimited potential of talented residents and we were convinced that teaching was most effective when it was challenging and fun. I knew immediately we had to do everything possible to bring Geoff to Yale.
I couldn't possibly list all Geoff's accomplishments since he joined us and became an Associate Program Director. He led our Resident as Teacher group, he advised our Pulmonary & Critical Care journal club, he developed a medical school course on clinical reasoning and decision making, he created a rehabilitation program in the MICU, and he spearheaded the department's Distinctions Program. Geoff won the residency's teacher-of-the-year award in 2013, the medical school's Francis Gilman Blake award in 2014, and the residency's Fred Kantor teacher-of-the-year award in 2016.
Geoff's concrete accomplishments don't begin to capture his influence. Geoff beautifully articulates our commitment to "graduated autonomy," which ensures necessary oversight while steering residents steadily towards independence. Geoff taught us to avoid "jumping the fence," to withhold judgment when trainees and colleagues stumble and give them space to tell their stories. Geoff consistently sees the best in others, and it's easy to understand why residents find it so safe and useful to confide in him, because he always fosters a nourishing climate for others to flourish.
Geoff taught me most of what I know about coaching, particularly how crucial it is for teachers to distinguish when to lend a hand and when to step back so learners can chart their own paths. Geoff has an extraordinary ability to identify ways for trainees to improve, which he explains with clarity, honesty, and kindness. I've benefitted immeasurably from the time he's spent helping me become a better program director.
Geoff is fast becoming a national figure in medical education. Last year, he started to direct the American Thoracic Society's Fellows' Bootcamp, an extraordinary responsibility for someone so young. It came as no surprise that the University of Colorado seized the opportunity to bring him back to Denver, where he was a resident and chief. Their residency will undoubtedly thrive under his leadership.
One of the risks we take when we recruit extraordinary people to Yale is that they may ultimately be lured away when others recognize their talent. We knew this could happen from the moment Geoff joined us. We will miss his radiant personality, his commitment to the well-being of our residents, and his infectious joy for medical education. He's transformed our program and his legacy will be felt for years to come.
Geoff will be with us through the end of the summer, and we will have many opportunities to thank him for his devotion to our residency. We've been incredibly fortunate to benefit from his talents, and we wish him and his wonderful wife, Mariah, only success and joy as they depart on their new adventure.
Wishing you all a restful Sunday,
Mark
PS. We joined thousands of others yesterday in the March for Science in Washington, DC. Today we'll be headed to the Newseum and eating (again) at one of our favorite restaurants, Open City, before starting the long drive home.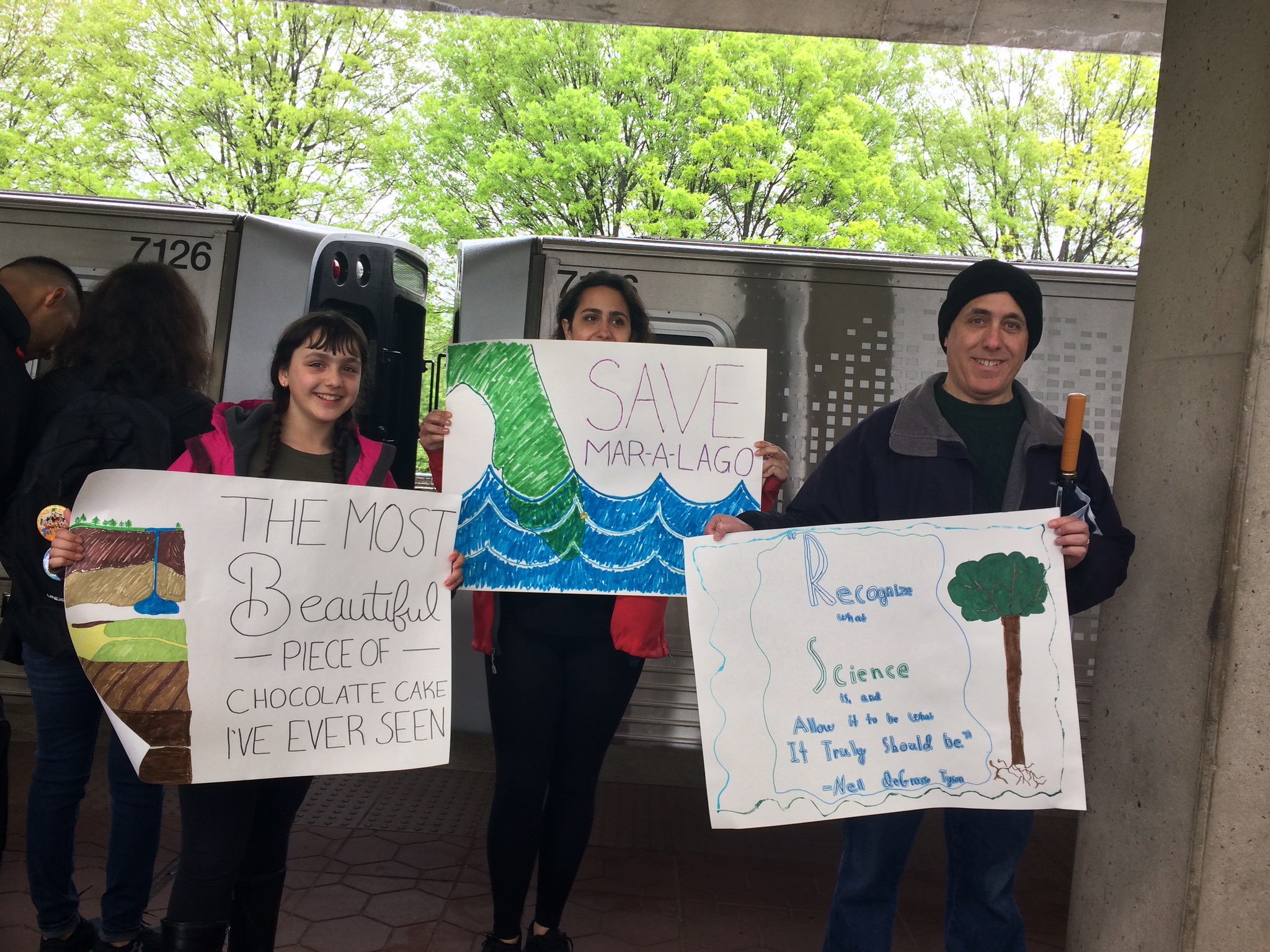 Submitted by Mark David Siegel on April 24, 2017