Update from Section Chief Loren Laine, MD
Since forming one of the nation's first sections of hepatology and gastroenterology over 50 years ago, the Yale Digestive Diseases section has had an enduring impact on fundamental and clinical investigation in digestive and liver disorders.
We offer comprehensive clinical and research programs in a broad array of gastrointestinal and liver diseases. We also provide training to 18 fellows in our ACGME-accredited GI fellowship program (including clinical and NIH-sponsored research fellows) and advanced fellows in liver transplantation and interventional endoscopy.
Clinical Care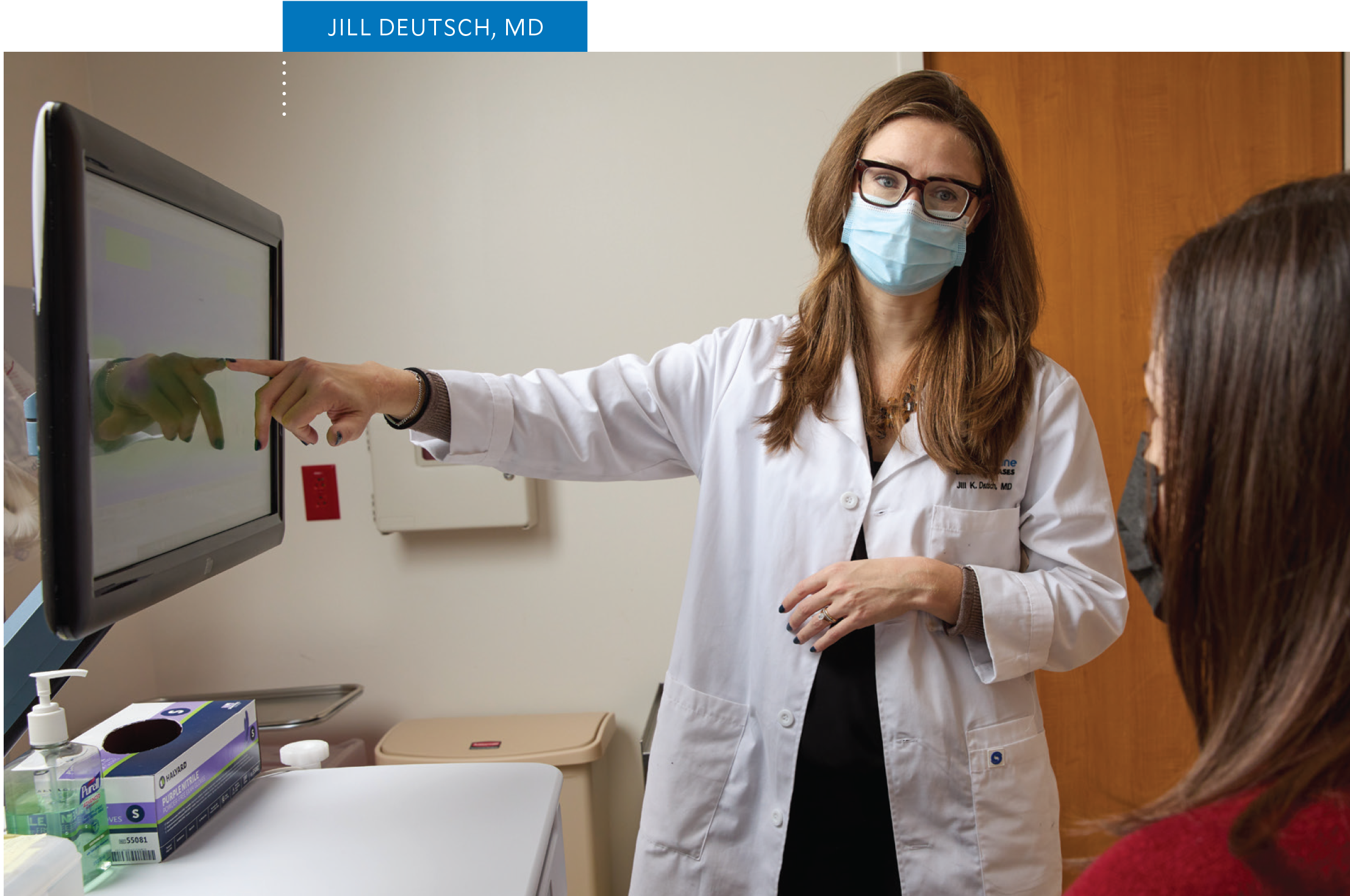 Such functional gastrointestinal disorders as irritable bowel syndrome are among the most common and challenging gastroenterological conditions. The section has recently established a new program specializing in the multidisciplinary care of these patients, with a variety of pharmacological and nonpharmacological options available. Jill Deutsch, MD, who has great expertise in patients with functional gastrointestinal disorders, is director of the program.
The section's advanced endoscopic physicians are experts in performing highly complex procedures not done elsewhere in Connecticut; some are available at a few select centers worldwide. Thiruvengadam Muniraj, MD, director, Yale Center for Pancreatitis, performs novel endoscopic ultrasound-guided interventions, including EDGE ERCP for gastric bypass patients; gallbladder and bile duct drainage; hepatic- pancreatic gastric anastomoses and gastro-jejunostomy; and pancreatic necrosectomy. Harry Aslanian, MD, director, Endoscopic Ultrasound, has established programs in cutting-edge therapies that may obviate the need for surgery, such as endoscopic submucosal dissection for GI tract tumors, and per-oral endoscopic myotomy (POEM) for achalasia.
The Digestive Diseases Section recently opened a clinic beyond Connecticut in New Rochelle, New York, to expand its ability to treat patients with Gaucher disease, a rare inherited disease. The clinic's skilled medical team is internationally known for its expertise in Gaucher disease, and is led by Pramod Mistry, MD, PhD.
Yale also is one of the few institutions in the country with an Undiagnosed Liver Disease Clinic. Silvia Vilarinho, MD, PhD, is interested in discovering new liver diseases. For almost 30% of people diagnosed with advanced liver disease, the cause of their disease is undetermined. By applying human genomics and genetics approaches, this team has been successful in finding the causes of liver disease in patients who have been undiagnosed for many years. A team led by Vilarinho recently performed genomic analysis to determine the cause of unexplained portal hypertension in four unrelated families.
The section recently launched a GI hospitalist service, consisting of outstanding gastroenterologists who are dedicated to inpatient GI care. They aim to improve clinical care and efficiency as well as the education of section fellows. The hospitalists are Michelle Hughes, MD; Kenneth Hung, MD; and Darrick K. Li, MD, PhD.
Faculty Expertise
The Digestive Diseases section has some of the most renowned physicians and scientists in the world, including recent presidents of the major U.S. gastroenterology and hepatology organizations (American Gastroenterological Association, American College of Gastroenterology, and American Association for the Study of Liver Diseases). Currently, Section Chief Loren Laine, MD, serves as a chair of the Fecal Microbiota Transplantation National Registry Steering Committee, a National Institutes of Health-supported registry through the American Gastroenterological Association (AGA). Several of the department's 60 full-time faculty have created guidelines for the treatment of digestive ailments ranging from gastrointestinal bleeding to fatty liver disease.
Harry Aslanian, MD, Endoscopic Resection and Pancreatic Cancer Screening
David N. Assis, MD: Autoimmune Hepatitis and Primary Sclerosing Cholangitis
Guadalupe Garcia-Tsao, MD: Cirrhosis, Portal Hypertension, and Variceal Hemorrhage
Vandana Khungar, MD, MSc: Reproductive Health in Liver Disease
Loren Laine, MD, Gastrointestinal Bleeding
Joseph Lim, MD: Cirrhosis, COVID, Hepatitis B & C, Liver Elastography, and Liver Function Test
Xavier Llor, MD, PhD, Colorectal Cancer Screening
Deborah Proctor, MD, Crohn's Disease
Michael Schilsky, MD, Wilson's Disease and Liver Transplant during COVID-19
Tamar Taddei, MD: Advanced Hepatocellular Carcinoma (HCC), Hepatocellular Carcinoma, and Non-Invasive Liver Disease Assessment
Education
After nine years of service as fellowship program director, Avlin Imaeda, MD, PhD, stepped down from the position, and David Assis, MD, assumed the role as of July 1, 2021, overseeing the 18 fellows in the ACGME-accredited gastroenterology-hepatology fellowship. The section owes Imaeda a debt of gratitude for her excellent stewardship of the fellowship program. The section currently has advanced fellowships in transplant hepatology and advanced endoscopy, and beginning next year, it will offer an advanced fellowship in inflammatory bowel diseases with supervised clinical training in both the outpatient and inpatient care of patients with IBD. Badr Al Bawardy, MD, will lead the initiative as the IBD Fellowship Program Director.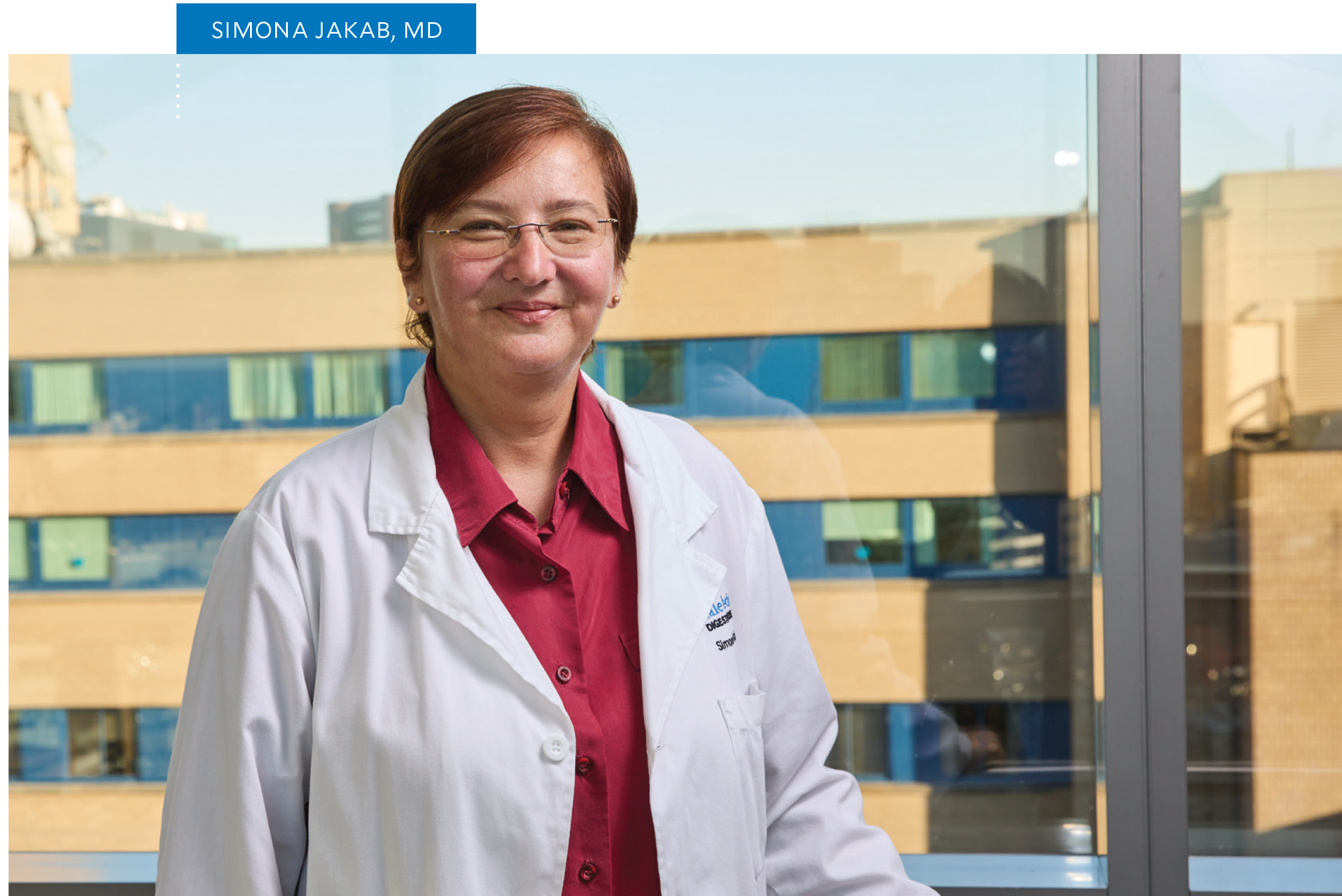 The section launched the Digestive Health Virtual CME Series in 2021. The well-attended monthly live Zoom series is designed to provide world-class digestive health educational programming, professional development, and networking opportunities for physicians and advanced practice providers. In addition, the section hosts two annual CME courses for community gastroenterologists, including the Yale Digestive Diseases Week (DDW) Review in May following the DDW conference, and the Yale Liver Update in December following the AASLD Liver Meeting. The goal of these conference series is to provide up-to-date and evidence-based education in diagnosis and management of gastrointestinal and liver diseases.
Research
The Yale Liver Center, led by Director Michael Nathanson, MD, PhD, and Co-Director Mario Strazzabosco, MD, PhD, is the jewel of the Digestive Diseases Section's research program. Established in 1984, it is one of only three NIH-sponsored liver centers in the United States. In 2021, its grant was renewed for another five years. The Liver Center includes 86 members from across 24 sections and departments, and has been responsible for 395 papers in the previous five years, including articles in such high-impact journals as Nature and Science. In the past year, Liver Center investigators have characterized the role of integrin B1 (ITGB1)-mediated neutrophil-cholangiocyte interactions in the pathogenesis of cholestasis in patients with alcoholic hepatitis (Gut 2021); elucidated the role of inositol triphosphate receptor 1 (INSP3R1)-mediated hepatic lipolysis in hepatic gluconeogenesis as a target for non-alcoholic fatty liver disease and type 2 diabetes (Nature 2020); and described the hypocoagulable and hypercoagulable features of acute kidney injury in patients with decompensated liver cirrhosis (Hepatology 2020).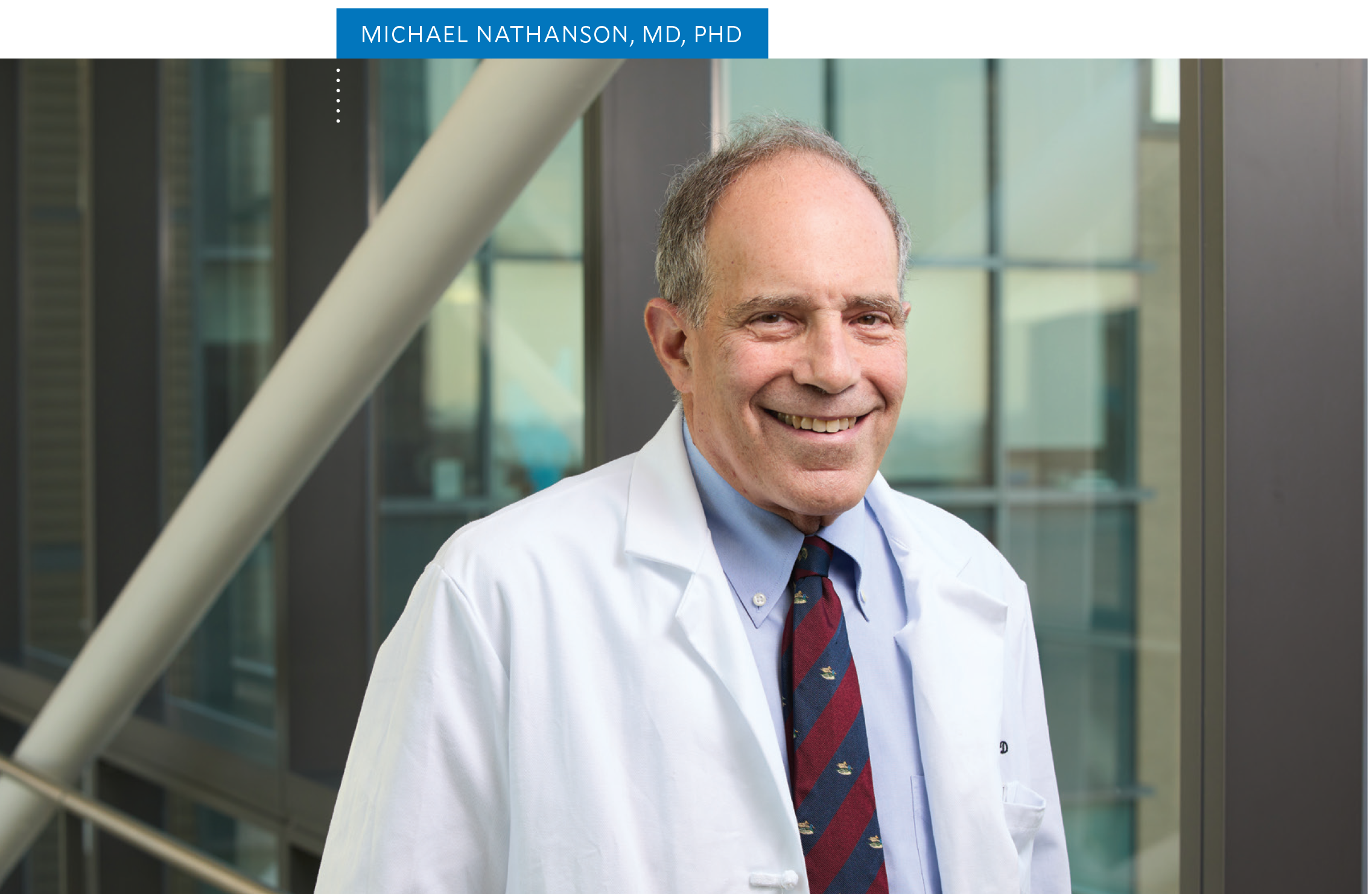 The Section of Digestive Diseases also performs important clinical research in gastrointestinal and liver diseases. Members of the section seek to improve the care of patients with gastrointestinal bleeding with methods that include machine learning. In the United States, gastrointestinal bleeding is the most common gastroenterological diagnosis requiring hospitalization, but formal risk stratification of patients is infrequently performed at the time of presentation. Dennis Shung, MD, MHS, Loren Laine, MD, and colleagues have been working to develop mechanisms to quickly identify and then risk-stratify patients
presenting to the emergency room with gastrointestinal bleeding. In "Early identification of patients with acute gastrointestinal bleeding using natural language processing and decision rules," an article published in the Journal of Gastroenterology and Hepatology in June 2021, they created electronic health record phenotypes to identify patients suffering from gastrointestinal bleeding in real time and compared them to other phenotypes derived by natural language processing and neural networks.
The section also is active in the area of gastrointestinal oncology, including screening and cancer genetics. Xavier Llor, MD, PhD, medical director of the Colorectal Cancer Screening Program, is internationally known for his research in colorectal cancer genetics. A marked increase in early-onset colorectal cancer has been identified recently, and Llor has NIH funding to study this trend. Llor also studies health disparities related to colorectal cancer and has partnerships with New Haven's Fair Haven Community Health Care and the Cornell Scott Hill Health Center to improve cancer screening and prevention among underserved populations.
James Farrell, MBChB, director of the Yale Center for Pancreatic Diseases, is known for his development of personalized therapy approaches for pancreatic cancer and early detection biomarkers for pancreatic cancer. His clinical research has focused on early detection of pancreatic cancer including studying high-risk individuals; for example, those with inherited mutations, family history, pancreatitis, and pancreatic cysts.
Active clinical research programs offering evaluation of cutting-edge interventions are also taking place in IBD, autoimmune and cholestatic liver diseases, fatty liver, cirrhosis, viral hepatitis, advanced endoscopy, Gaucher disease, and Wilson disease.
Faculty Awards and Additions
Several junior faculty members received NIH-sponsored career development (K) awards in 2021: Vikas Gupta, MD/PhD; Dennis Shung, MD, MHS; Matthew McConnell, MD; and Lamia Y.K. Haque, MD, MPH.
David N. Assis, MD, received the Colton Award from the Colton Center for Autoimmunity, to further his research on primary sclerosing cholangitis. James Boyer, MD, FACEP, Ensign Professor of Medicine (Digestive Diseases) and Director Emeritus, Yale Liver Center, received the International Recognition Award from the European Association for the Study of the Liver during the 2020 Digital International Liver Congress.
Rosemarie L. Fisher, MD, professor emerita of medicine (digestive diseases), was the inaugural recipient of the American College of Physicians (ACP) Connecticut Chapter Female Physician Leadership Award.
The section welcomed the following new faculty to our section this year: Vikas Gupta, MD/PhD; Lamia Y.K. Haque, MD, MPH; Ariel Jaffe, MD; Vandana Khungar, MD, MSc; and Dennis Shung, MD, MPH.
The section looks to another year of continued success and growth in our mission of clinical care, research and education.
To learn more about the Section of Digestive Diseases, visit medicine.yale.edu/intmed/digestivediseases/.
-------------------------------------------------------------------------------------------------
Submitted by Julie Parry on June 23, 2022