Hi everyone,
Salutations de Montréal, site of the 2022 North American Irish Dance Competition. Gabrielle danced on Friday, and while the girls have spent the weekend watching other contestants, I've been reading,* hiking up Mont Royal, and working on 48 letters of recommendation for fellowship.
Montréal offers up a rich collection of neighborhoods, shops, and brasseries, and, in that spirit, I offer up this collection of requests, reflections, and recommendations:
MedHub work hours: We want you to work fewer than 80 hours per week, so tell us when you go over. Record your hours in MedHub every week, so we can fix what needs fixing.
Professionalism: This concept is hard to define, and poorly defined standards hurt women and minorities especially. With that caveat, let's uphold standards of honesty, integrity, and reliability.
Intellectual humility: Be proud of what you know, while embracing your limitations. Learn from those around you.
Reading plans: Good internists read, so every day, I try to answer five MKSAP questions, review NEJM Journal Watch, and scan abstracts, editorials, and perspectives from leading journals. What's your reading plan?
Conference attendance: Noon conferences, ambulatory academic half-days, and Grand Rounds are mandatory, so unless you're on a night shift, away from work, or dealing with an emergency, we expect to see you!
Transparency: Healthy communities are transparent. You deserve to know what's happening, whether we're facing a COVID surge, repairing a broken rotation, or planning parties. Short of violating confidences, I'll be as open with you as I can be, and I invite you to be open with me.
Wellness: Burnout, depression, and anxiety are rampant in physicians, but they're not inevitable. We'll provide humane schedules, social events, and two-way feedback. Tell us what else we can do, and tap into the wisdom of your Chiefs, MACs, and APDs. Be kind to yourselves and others and commit to the four pillars of wellness: sleep, nutrition, exercise, and friendship.
Get involved: Last week, the Chiefs sent out "An Official Guide to Yale IM's Activities and Opportunities." Sign up!
Inclusion: This year's intern class is the most diverse ever. As we diversify, let's ensure everyone feels welcomed, valued, and part of the family.
Goals: Now's the time to set goals for 2022-23. This year, I plan to foster the talents of our leadership team; bring back in-person teaching, retreats, and social events; and set aside time to write. Don't let daily details distract you. Write down your goals and follow through.
Finally, a word about July 4. I love America, especially the belief that we're all created equal. Too often in our history, we've failed to live up to this ideal, but repeated failures don't negate the aspiration. On this Independence Day, let's honor America's ideals and work to make them real.
Take care, everyone. I'm off to climb Mont Royal. We're returning to Connecticut tomorrow, and I'll be joining the MICU Blue Team on Tuesday.
Mark
PS: For further reading:
*When We Cease to Understand the World by Benjamin Labatut and Several Short Sentences About Writing by Verlyn Klinkenborg
Pictures from Montréal: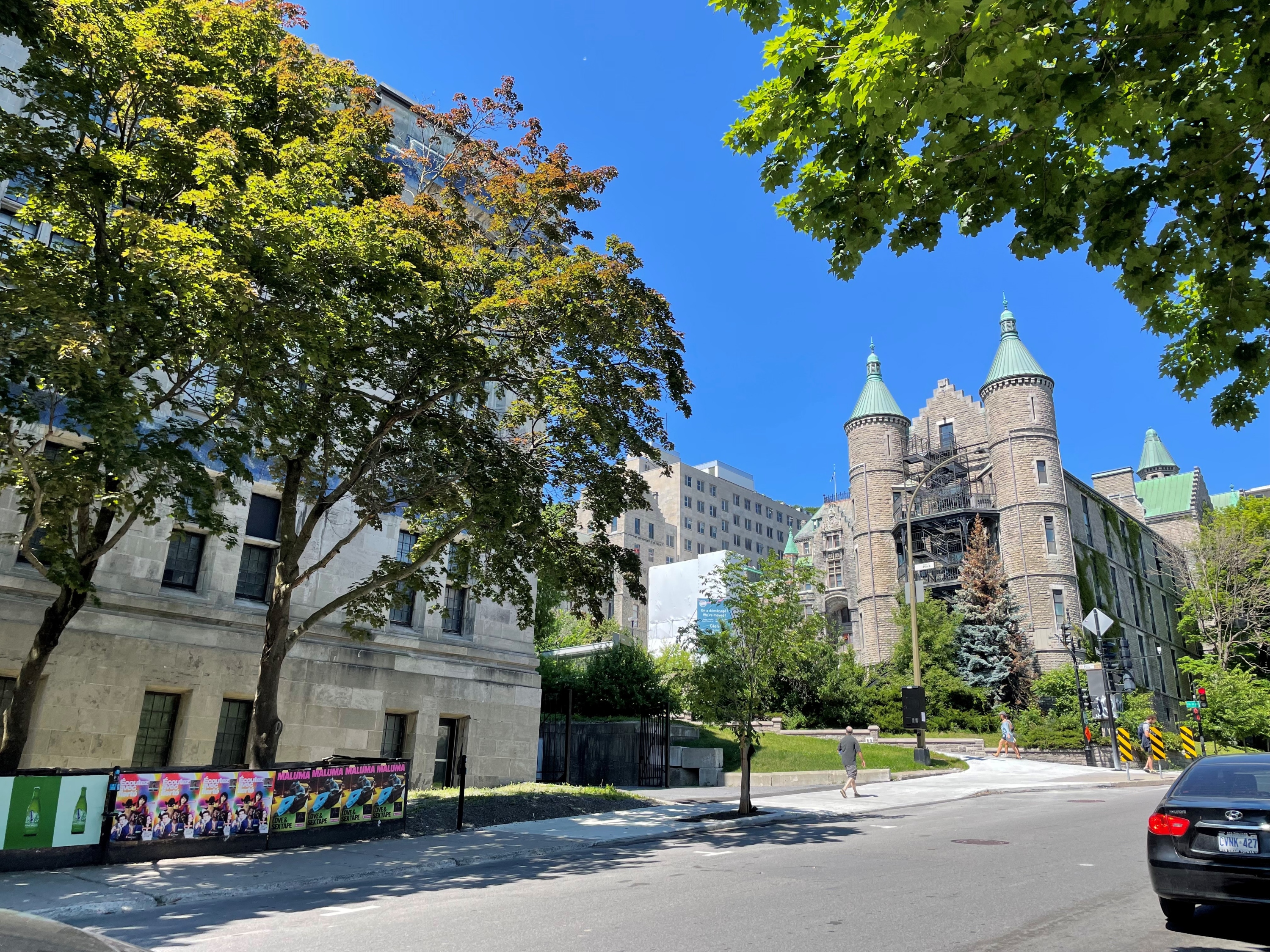 Submitted by Mark David Siegel on July 03, 2022