As part of our "Meet Yale Internal Medicine" series, today's featured physician is Sheela Shenoi, MD, MPH, assistant professor of medicine (AIDS); and director of Patient Care Services, Infectious Diseases.
Sheela Shenoi, MD, MPH, wanted to be an influence in the world, but she admits that wasn't sure how she would accomplish this.
"I wasn't sure how it would happen, but I wanted to effect change. I was always fascinated by science, so I saw medicine as a tool to my goal," said Shenoi.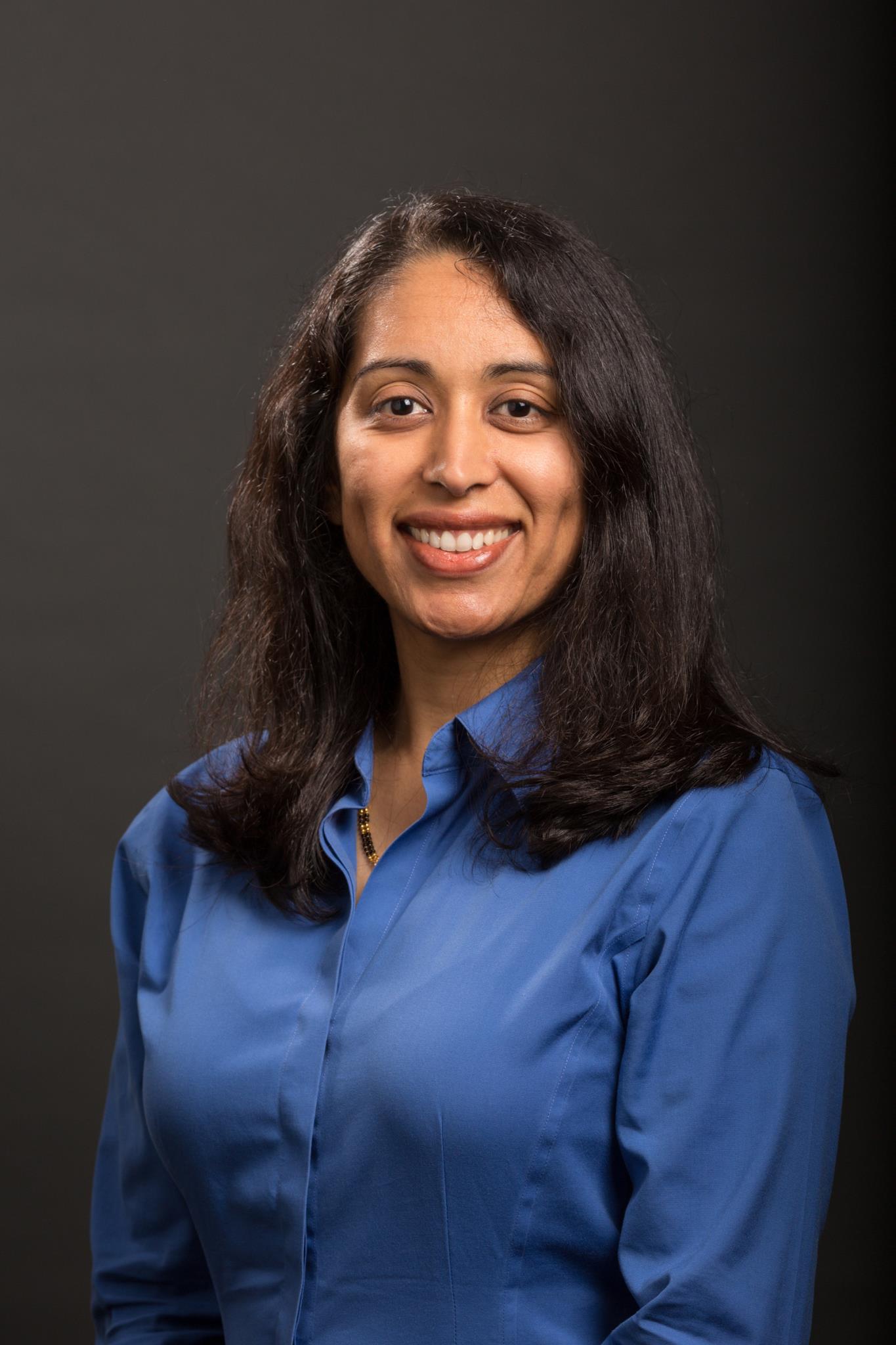 In medical school, Shenoi was introduced to global health work but wasn't inspired to pursue the field until her arrival at Yale School of Medicine (YSM). She came to New Haven to complete her residency at Yale New Haven Hospital (YNHH), but was excited from the first time she set foot on the YSM campus.
"My residency interview was with Dr. Frank Bia, who was in the Section of Infectious Diseases at the time. He was so charismatic and dynamic and made such an impression, I left my interview and told my husband-to-be that I was going to Yale. Dr. Bia had such a great world view and infectious enthusiasm," said Shenoi.
Bia founded the Yale/Stanford J&J Global Health Scholars Program, formerly called the Yale International Health Program (IHP) was founded in 1981. The IHP program hoped to foster a more global vision of health care in a traditional internal medicine program by sending physicians-in-training overseas to provide needed services in underserved areas of the world. Shenoi came to YSM in large part because of this program, she found it to be an 'attractive feature' of the resident program.
"When I came to Yale and saw all these amazing people doing phenomenal things with their careers I thought, 'Oh my goodness, this is incredible. I can do work that makes a difference in the world,'" she explained. "I've always had the view that we as a world are very interconnected, and what affects one part of the world affects all of this at some point or another. Especially when it comes to infectious diseases. We can't view these infections as isolated incidents that are someone else's problem. I'm trying to create equality when it comes to health, as much as possible, and give people access to the fundamentals of health. Without health, you have very little in life."
Shenoi stayed at YSM for her infectious diseases fellowship, during which she began to work with Gerald Friedland, MD, who she considers her mentor and 'fundamental to her career.' Ten years ago, she started working at a HIV clinic and in community sites in Tugela Ferry, KwaZulu-Natal province, South Africa, with Friedland and South African clinician Anthony Moll, MBChB. More than 7 million people in South Africa are living with HIV. Among South Africans between ages 15 and 49, 20 percent are living with HIV, and one in three pregnant women are found to be living with HIV. The clinic also treats patients with tuberculous (TB), which is one of the leading causes of death in the country and the leading cause of death among people living with HIV.
When Shenoi started traveling to South Africa, they routinely saw patients who were extremely ill with advanced HIV/AIDS. They also began to see and care for people with drug-resistant TB and define the very serious consequences and ways of improving outcomes of this additional disease.
Their work was physically and emotionally draining but the rewards have been great.
"There's been a lot of progress in Tugela Ferry in terms of diagnosis, and better access to treatment, but there's still a huge epidemic of people not getting diagnosed or getting diagnosed but not getting the appropriate treatment, but I've seen tremendous progress," she said.
Shenoi leads the team working to improve diagnosis, access to care and treatment for patients with both HIV and TB. They develop and study strategies to identify people with and at risk for HIV and TB and also to support and keep patients in treatment. Over the past few years, they've focused more on prevention of HIV with Preexposure Prophylaxis (PrEP) and prevention of TB with isoniazid preventive therapy (IPT). They are hoping to expand the work of community healthcare workers to implement these prevention tools more successfully in rural Tugela Ferry and beyond.
Shenoi and team looked into perceptions of PrEP in pregnant women through a quantitative survey in her 2019 publication in AIDS Patient Care and STDs. They found that none of the women interviewed new about PrEP prior to the study. They knew the risk for HIV, wanted to protect themselves, were potentially interested in taking PrEP, but an obstacle was perceived HIV stigma. In a commentary piece published in Global Public Health in 2019, Shenoi, Friedland, and former YNHH resident Pranay Sinha, MD, addressed community health efforts in the prevention and treatment of TB and outlined opportunities for improvement.
While there has been progress in both HIV and TB, Shenoi wants to make a larger impact.
"I would like to see TB go away. I feel like in my position as a physician and public health researcher that I can give people the tools to strengthen the healthcare systems on an individual basis to prevent this disease. We have medicine that can prevent TB and if we can get that out to people who are at the highest risk, maybe we can prevent disease altogether, and then drive down incidence that way."
"With any epidemic, you can't just focus on treatment of the actual disease, you have to focus on prevention as well. The HIV world has embraced this. The TB world is still getting there."
The Section of Infectious Diseases is one of the eleven sections within YSM's Department of Internal Medicine. To learn more about their work, visit Infectious Diseases.
Submitted by Julie Parry on December 02, 2019