Robert S. Sherwin, MD, C.N.H. Long Professor of Medicine, Emeritus, died on March 31, 2023, at age 80. He was a world-renowned endocrinologist and diabetes researcher, a leader who oversaw the growth of clinical and translational research at Yale, and a mentor known for his kindness, warmth, patience, and generosity.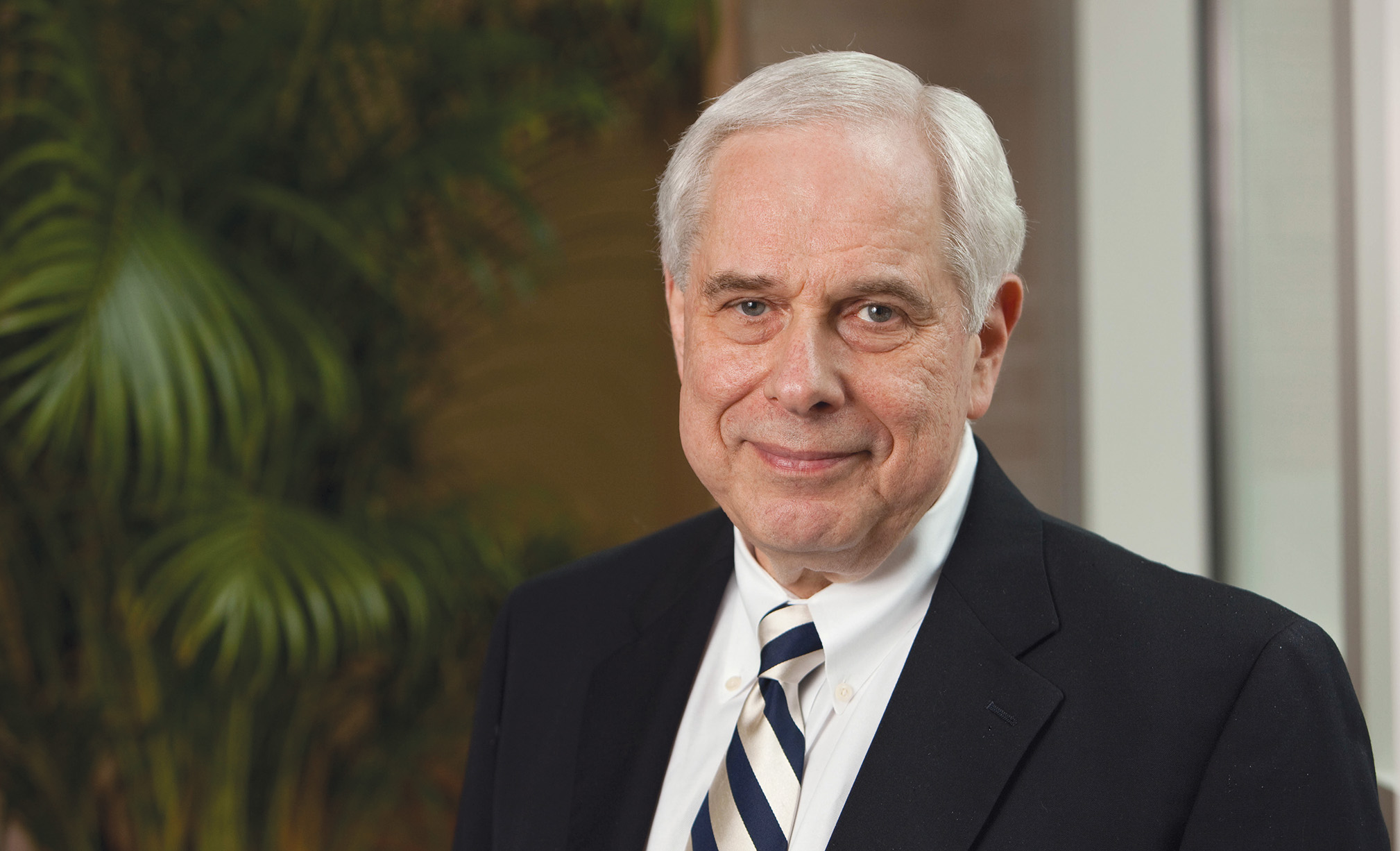 Sherwin was born on June 15, 1942, in New York City, to Harold and Frieda (Kanner) Sherwin. He had one sibling, Paul Sherwin, who is an English professor and retired dean of humanities at City College of the City University of New York. He attended high school in New York, where he was a standout baseball player. He graduated from Union College with honors in biology and a minor in art history in 1963, and then received his MD degree from Albert Einstein College of Medicine in the Bronx, graduating Alpha Omega Alpha in 1967. Sherwin did two years of medical residency at Mount Sinai Hospital in New York followed by two years of research training as a clinical associate in carbohydrate metabolism at the Clinical Physiology Branch of the Gerontology Research Center of the National Institutes of Health (NIH). He returned to Mount Sinai as a senior resident for one year, after which he came to Yale as a metabolism fellow in 1972. Once he arrived at Yale, he never left, joining the faculty as an assistant professor in 1974 and rising to professor in 1986. He was awarded the C.N.H. Long Professorship in 1995 and became section chief of Endocrinology & Metabolism. In 2005, he was named director of the Yale Center for Clinical Investigation.

He was one of the most prominent academic endocrinologists and diabetes researchers of our times and his contributions to the field are legion. His trajectory in diabetes was, at first, an accident. He initially went to the NIH with the intent to research kidney diseases but was, instead, offered a position in the laboratory of Reubin Andres, MD, where he was assigned to design and develop the euglycemic hyperinsulinemic clamp. This technique has had an enormous impact on diabetes and remains the most widely accepted method for quantifying insulin sensitivity. Sherwin used the technique in conjunction with glucose tracers to model insulin kinetics and its relationship to glucose metabolism in the liver and periphery.

A decade later, he modified the clamp technique to provide a standardized hypoglycemic stimulus to understand counterregulatory responses. As with the initial protocol, the hypoglycemic clamp technique remains the gold standard for glucose counter-regulation studies. Sherwin's most important direct contribution to patient care derives from his role, together with William Tamborlane, MD, the longstanding Yale section chief of Pediatric Endocrinology, in the development of insulin pump therapy to treat type 1 diabetes and the planning of the landmark DCCT trial, which demonstrated unequivocally the benefit of "tight" control of blood glucose to prevent diabetic complications. However, it was also immediately clear to him that recurrent hypoglycemia was the major roadblock to maintaining blood glucose near normal levels. This led to a longstanding effort to better understand how the brain transports and metabolizes glucose and other fuels and how this affects counterregulatory hormone responses. These efforts led to longstanding collaborations with the Yale MRI and PET centers and the development of many novel methods to measure brain metabolism.

Sherwin's work continues to form the foundations of how we understand normal glucose metabolism and how we treat patients with type 1 diabetes. He also collaborated with colleagues and trainees to describe crucial differences in brain glucose sensing and metabolism in patients with obesity and type 2 diabetes; work that continues currently at Yale. Not satisfied with simply treating patients with insulin, he also sought to prevent the onset of type 1 diabetes by better understanding its underlying autoimmune mechanisms. Well into an already successful research career, he took a sabbatical in the laboratory of the late Charles Janeway Jr., MD, to learn basic immunology and apply his new skills towards finding treatments to prevent or cure diabetes. His initial efforts led to the isolation, for the first time, of islet-specific T-cells from the pancreas capable of adoptive transfer of diabetes. He established close working relationships with members of the Department of Immunobiology to transform Yale into a major center for the study of the immune pathogenesis of autoimmune diabetes, leading to many seminal discoveries.

Over the course of his career, he published well over 400 original research manuscripts and received more than 20 national and international awards, including the Banting Award for Lifetime Scientific Achievement from the American Diabetes Association and induction into the American Society for Clinical Investigation, the Association of American Physicians, and the Royal College of Physicians, among many other honors. He also served as president of the American Diabetes Association.

A central focus of Sherwin's long career was his dedication to the development of young investigators. He mentored more than 200 trainees and served as the program director for the Endocrine Fellowship for more than 20 years. He successfully led Yale's transition from the era of NIH-funded General Clinical Research Centers to the new NIH Clinical and Translational Science Awards (CTSA) Program, garnering one of the initial six CTSA awards nationally. As director of the Yale Center for Clinical Investigation, which was conceived as a centerpiece of the Yale CTSA, he championed the development of a robust program of mentoring and support for training physician-scientists interested in human subject research. These programs have helped spur tremendous growth in clinical investigation at Yale School of Medicine over the past 15 years.
His dedication to mentorship was recognized nationally in 2011 when he received the Albert Renold Award for Mentoring in Diabetes Research from the American Diabetes Association. His former trainees are now in leadership positions in diabetes research around the world, including at the Yale Section of Endocrinology & Metabolism, where many are currently on the faculty. Sherwin's impact will live on for many generations as his trainees model his mentorship among their own trainees.

Sherwin is survived by his wife of 57 years, Leslie; his three children, Jenny, Benjamin, and Sara; and seven grandchildren, Kate, Ryan, Charlie, Noah, Ethan, Samuel, and Avery. As he said at the conclusion of his Banting Lecture, "I want to thank my children, who have been a source of light and who have brought me the ultimate joy: grandchildren. I am especially grateful to my wife, Leslie, whom I rely on for support and inspiration on life's journey."
Submitted by Robert Forman on April 19, 2023