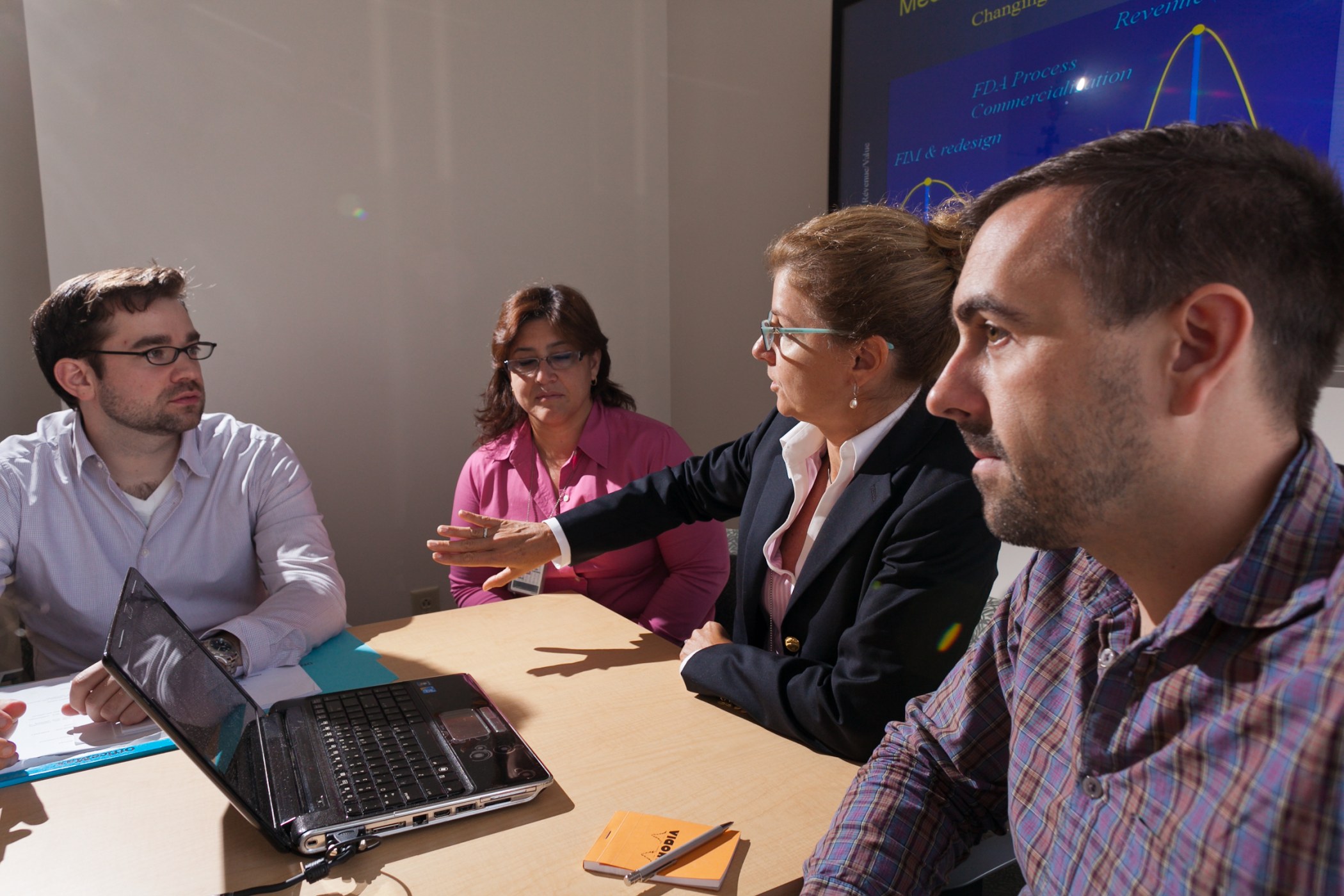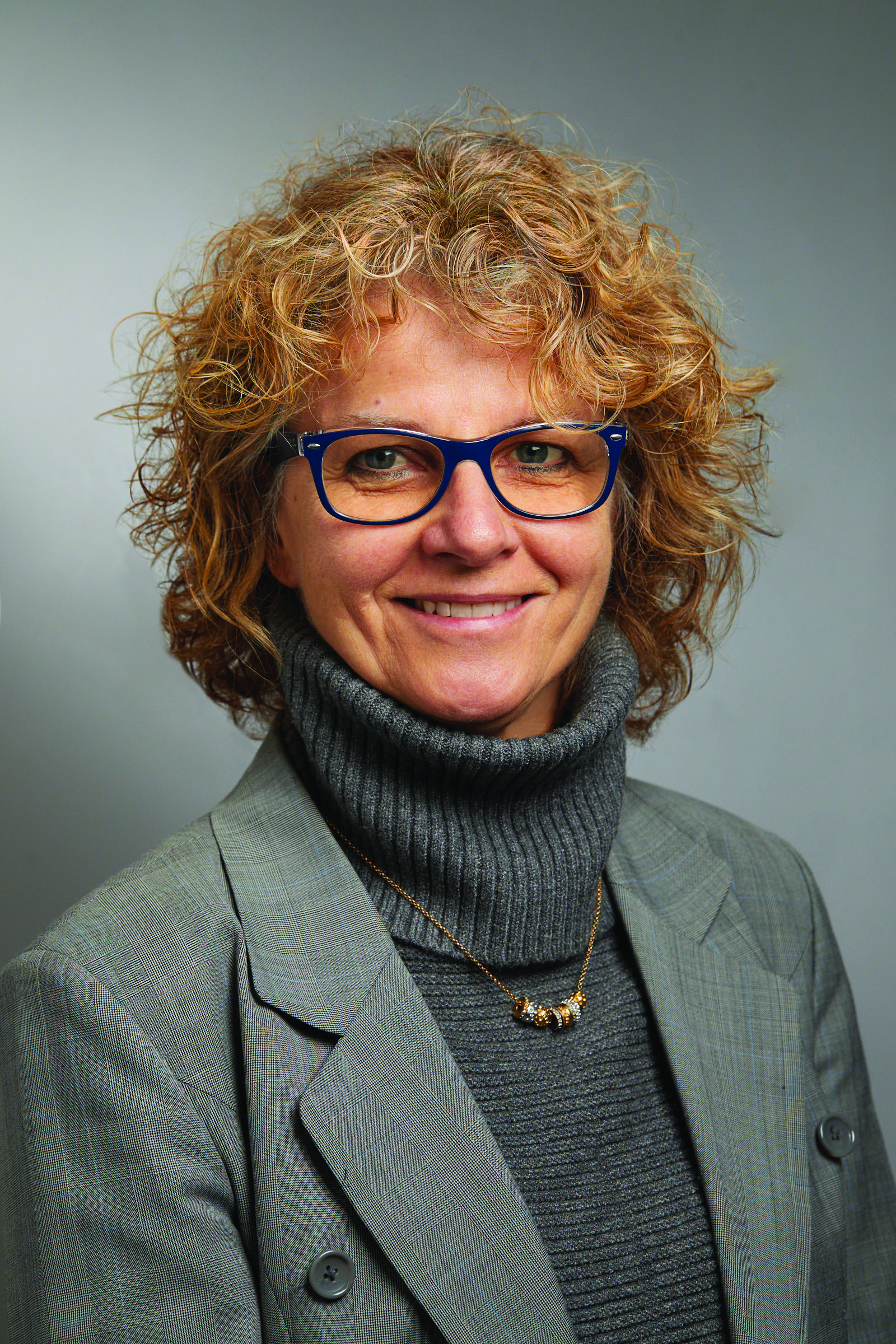 Over the past 30 years, the mortality rate for cardiovascular (CV) disease has been on the decline — except in young women. Smoking bans, blood pressure control, risk factor modification, and more widespread use of statins have improved outcomes.
"Women need to be aware of the symptoms of heart disease and get help with the earliest warning signs to prevent the all-too-common delays to treatment," says Professor Alexandra Lansky, MD, a cardiologist at the Yale School Medicine (YSM).
Lansky leads the Yale New Haven Hospital (YNHH) Heart and Vascular Clinical Research Program and the Yale Cardiovascular Research Group (YCRG), which has grown to 50 full-time research professionals in 10 years. The YNHH Clinical Trials Unit enrolls patients in 70 clinical trials for a range of CV specialties. YCRG leads the academic design and management of multicenter national and international CV clinical trials. The team manages state-of-the-art central imaging laboratories in multiple modalities, safety oversight with clinical endpoint adjudication and data safety monitoring and FDA regulatory strategy, consultation and submissions for early feasibility and premarket approval devices.
The four imaging laboratories evaluate devices and other CV therapies with protocol-specific quantitative performance and efficacy measures using systematic methods, FDA-approved software, and meticulous quality control. Lansky has led over 500 pharmacologic and interventional device trials. "Our work has been integral to the approval of numerous cardiovascular devices that are used every day in the catheterization laboratory to help patients with symptomatic coronary, peripheral and valvular heart disease. Equally important," said Lansky, "is our responsibility to identify devices that may not work or may cause harm and stopping the clinical study if necessary when patient safety may be at risk."
Currently, Lansky is the principal investigator of a U.S.-based randomized study evaluating a cerebral embolic protection device used to prevent strokes during aortic valve replacement and a global randomized trial evaluating a biodegradable polymeric coronary stent with an electro-grafted bio-stable base layer technology designed to promote endothelial healing.

She is also the principal investigator of a postmarket multicenter trial evaluating a thin strut biodegradable drug-eluting stent in an all-comers population following patient outcomes for five years. This work is part of the Barts Heart Centre transatlantic research collaboration, co-directed by Andreas Baumbach, MD, from the William Harvey Research Institute, Queen Mary University of London and the Barts Heart Centre.
Women Count
Lansky has been instrumental in efforts to enroll more women in cardiovascular trials. "Current guidelines are not sex-specific and are based on data derived predominantly in male patients, even when the evidence in females may not support recommendations," says Lansky. Men comprise 75-80 percent of enrollees in cardiovascular device trials according to last year's position statement in JACC Cardiovascular Interventions. Co-authored by Lansky, "Sex Disparities in Cardiovascular Device Evaluations: Strategies for Recruitment and Retention of Female Patients in Clinical Device Trials," proposes a three-pronged-approach to increase the enrollment of women in cardiovascular device trials.
To address the current barriers, Lansky co-chairs a coalition of clinician academics, advocacy groups, AdvaMed and the FDA, working toward equal access and enrollment for female patients. The initiative received support from Robert Califf, MD, the former FDA commissioner, and Robert Harrington, MD, president of the American Heart Association (AHA).
Evidence Matters
Globally, cardiovascular disease is the leading cause of death for women. During the mid-90s primary prevention thresholds for starting statin therapy were set at a higher bar for women than men. Since then guidelines have been adjusted and outcomes have improved, but not without a steep climb. In 2004, the AHA released a statement about the prevention of CV disease in women. The same year, Lansky published the first sex-specific statement on revascularization to showcase the difference in outcomes between men and women. With endorsement from the Society for Cardiovascular Angiography and Interventions (SCAI), she is working on an updated expert consensus to highlight the gaps in current evidence. She hopes to catalyze further research and funding to address the disparities.
Representation Matters
Only 4.5 percent of interventional cardiologists in the U.S. are women. At Yale, 50 percent of our interventional fellows are women, and we are committed to training women interventional cardiologists for leadership roles. Trainees also benefit from a diverse body of female faculty, including Elissa Altin, MD, and Qurat-UI-Ain Jelani, MD in the interventioal program. As co-chair of the SCAI-Women in Innovation Committee, Lansky's primary focus has been to empower women professionally, to fund dedicated complex intervention fellowships for women, and to develop educational programs highlighting female talent. For example, last year at the CRT annual symposium, Altin performed her first live case demonstration. Chaired by Lansky, the live case was broadcasted nationwide and featured an expert panel of mostly women. "The talent of our female faculty will speak for itself with time." Lansky points out. Within Yale Cardiovascular Medicine, we are fortunate to have Lynda Rosenfeld, MD, the first female cardiology fellow at Yale, leading regular meetings for female cardiology faculty and fellows to address professional growth, challenges and exchange best practices in a collegial environment.
Background
A graduate of the Medical College of Virginia, Lansky trained and practiced with early pioneers in interventional cardiology at the Washington Hospital Center, Washington, D.C. Early in her career, she developed a passion for clinical research and its broad impact on patient care, during the formative years of interventional cardiology. One of five founding physicians of the Cardiovascular Research Foundation (CRF), she relocated to New York City where, for the next decade, she assumed the position of chief scientific officer of the Clinical Trials Unit at CRF and director of the Clinical Program for Interventional Cardiology at Columbia University Medical Center. In 2010, Lansky joined YSM and founded YCRG to establish a strong clinical research program at Yale.
Lansky has received multiple awards for her outstanding clinical research contributions including the Master of Arts Privatim from Yale University in 2017, Thompson Reuters 2014 World's Most Influential Scientific Minds for Clinical Medicine, 2016 Web of Science Highly Cited Researcher and the 2012 Wenger Award of Excellence in Women's Health Care for a lifelong commitment to pursuing gender-based outcomes research.
Visit Clinical Research at Yale for a list of cardiovascular clinical trials.
Submitted by Elisabeth Reitman on April 22, 2020