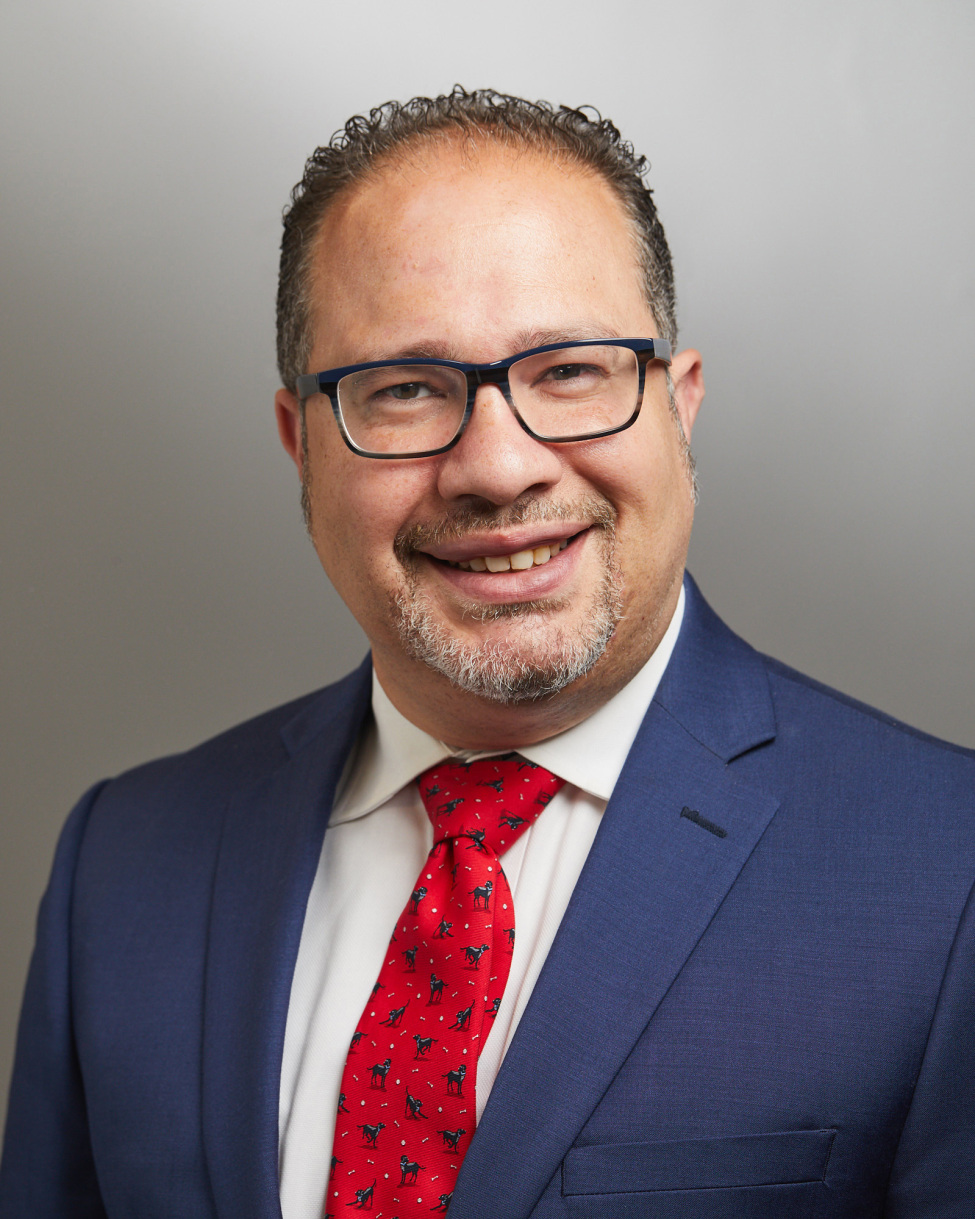 Assistant Professor of Ophthalmology and Visual Science; Chief of Ophthalmology, Yale Health
Dr. Vicente Diaz specializes in ocular inflammatory and infectious diseases.  His research interests include novel immunomodulatory therapies for the treatment of non-infectious inflammatory disease, management of Stevens Johnson's Syndrome, and innovative therapies in glaucoma.  Dr. Diaz was voted among the top eye doctors in Fairfield County in the Fairfield Advocate's 2012 and 2013 reader's polls.  After graduating from Ophthalmology residency at Yale University, he completed a fellowship in Ocular Immunology & Infectious Disease at The New York Eye & Ear Infirmary where he was recently on the clinical and research faculty.  He is currently a co-investigator on several FDA clinical trials looking at novel immunomodulatory therapies for inflammatory diseases, sponsored by companies such as Abott, Novartis, and Lux Biosciences.
Dr. Diaz is Director of Ophthalmology for the Bridgeport Hospital Burn Unit, where he oversees the care of all patients with Stevens Johnsons Syndrome, a potentially lethal disease, in the state of Connecticut. He is also active in the surrounding community and was appointed keynote speaker at the 2011 Puerto Rican Festival in Bridgeport.  Dr. Diaz founded the La Unidad Latina Medical Guild and was the architect of their annual medical mission to the Dominican Republic, Guatemala, and Honduras where he performs surgery, teaches residents, and cares for patients in need; the team created by Dr. Diaz sees between 3,000 – 5,000 patients abroad annually.  Dr. Diaz received his BA from Brown University, his MD from Yale School of Medicine, and his MBA at Yale School of Management.