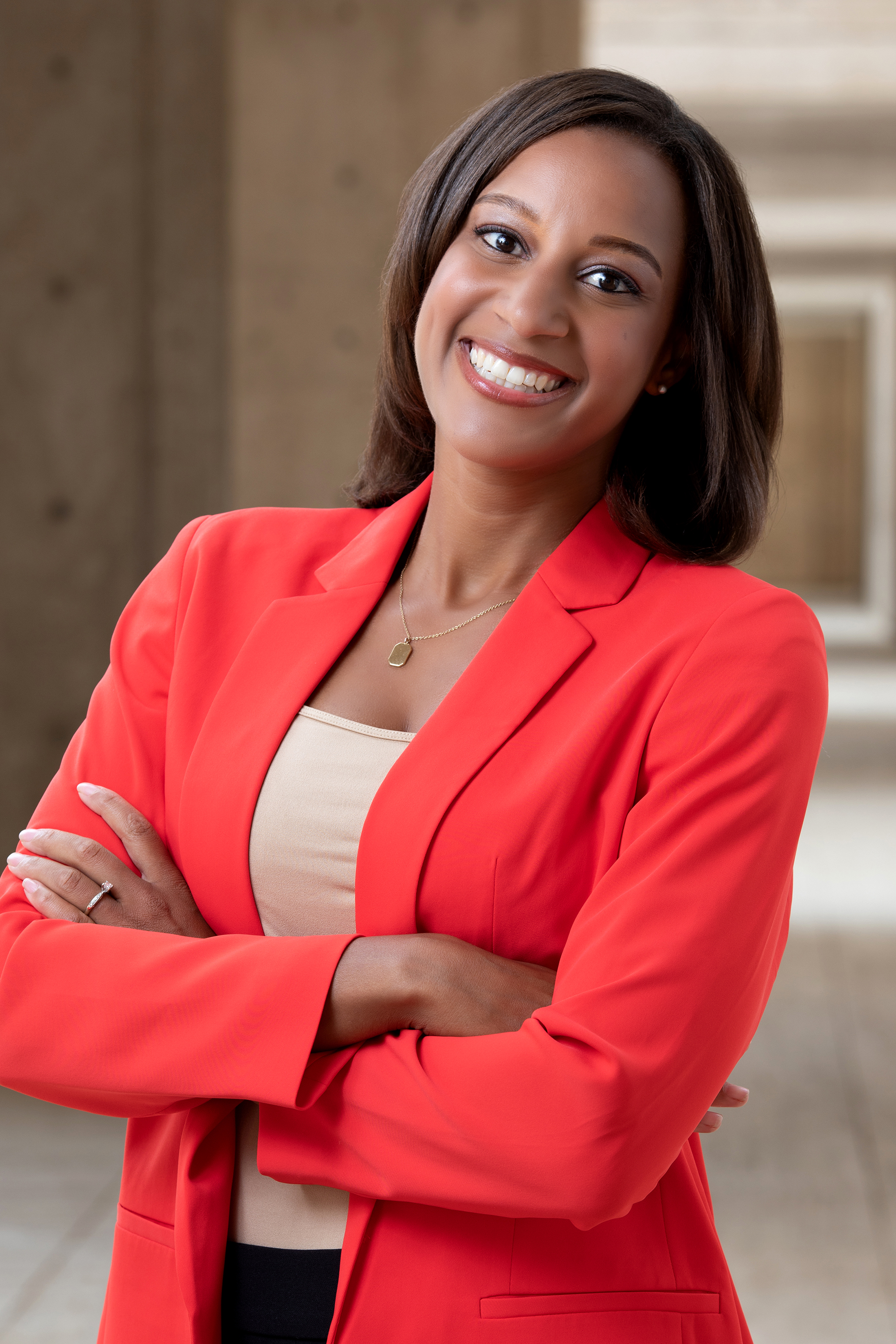 In advance of the Cell Biology department seminar on the coming Tuesday December 14th, we had the great pleasure to meet our speaker Dr. Christina Towers virtually. With a very open and friendly attitude and sympathetic smile the group leader greeted us in a relaxed zoom meeting, which she could fit in despite her busy schedule as a new Assistant Professor. In December 2020 the Salk institute announced the hiring of Dr. Christina Towers: 'The past year has been a crazy ride!', Christie Towers noted. Getting used to a new environment is not the only challenge that comes with starting as an Assistant Professor. A big range of scientific, but also administrative tasks from the 'mentoring student [and] post-docs' to time-consuming 'writing of grants' to 'coming up with lab budgets', basically needing 'to run [her] own business, except [that she has] never taken a single business course in [her] life'. Administrative tasks like 'managing lab finances' are 'things that [she] was never really exposed to during [her] post-doc'. 'Hectic moments' when she felt 'unequipped for the task at hand' were when she received advice and help from '[super patient] great mentors at the Salk'. But, also, "there have been a lot of exciting moments", Christie Towers recalls, "when my first post-doc joined the lab or [when I submitted] my first grant as a PI."

Switching roles from mentee to mentor
"Find great mentors!", Dr. Towers recommends and emphasizes the importance of choosing a 'place with people that will continue to support and mentor you in a tangible way', 'of course [for a] post-doc', but still applies 'as a junior PI'. From the perspective of a postdoc to a PI, she gained additional mentorship experiences, as a mentor herself. While also 'doing a bit of bench science', she enjoys 'mentoring [her] trainees' 'probably as [her] favorite' part of her work life with 'regular meetings' and 'helping design experiments'. Already as a postdoc, Christie Towers had the 'opportunity to hire [her] own technician'. Along that way, she 'learned how to interview, write job postings', experiences that are useful now. She prioritizes 'finding personalities that mesh well together' to 'build a good lab culture' - "a culture of trust, so that each member of my team can trust me and others in the group", Dr. Towers explains. To achieve this the Towers lab does 'a lot of formal and informal goal setting activities' aiming the growth of 'trust and building relationships.' She hopes her lab will be 'an effective stepping stone' for each member to achieve 'their own career goals'. As a supportive mentor, Christie Towers 'promises to help them get wherever they want to go', and asked in exchange to be 'honest with [her] and themselves about what they like and don't like and what they want and don't want'. Honesty is important to her, and is the basis to trust people making it possible to ask 'a million questions', just like she has done over the past year setting up the lab. Currently, the lab is all women, reflecting the increase of female applicants to graduate schools and also postdoc positions. "80% of my applicants were women", Christe Towers says, but she is actively looking into hiring men as well. In the statement from one of our authors, that woman might like to have a female PI because of a better climate and understanding, Dr. Towers agrees, but also adds "there are a lot of men [...] that do want to help us to get where we want to go. [...] and make great male mentors, because they want to be helpful". An advice she gives to every female scientist.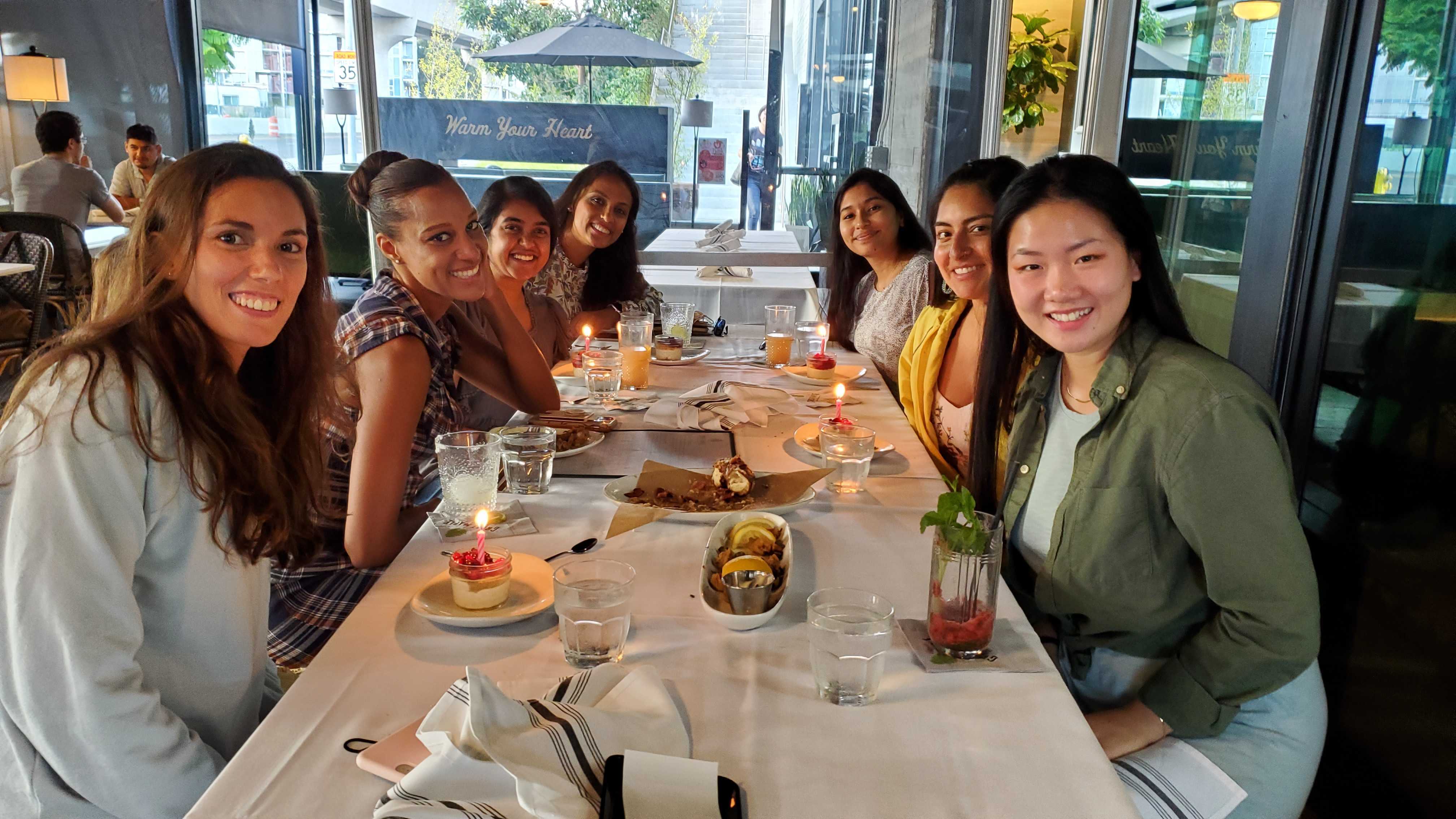 Think what has never been thought…about what you see everyday. - Dr. Christina Towers
Her favorite quote written on the Towers Lab website shows that curiosity has always been a strong trait of hers, which ultimately led to her viewing science as a career path. As early as in second grade, Dr. Towers 'was determined to become a marine biologist and study whales' and kept learning about biology and 'fell in love with science'. Her dream career as marine biologist lasted until she joined the University of Miami, Florida majoring in marine biology. She realized that 'marine biologists don't actually study whales, but other things that were less interesting to me'. Her 'seasickness' also added to the fact that she wanted to do something else 'with that passion'. Christie Towers tried to become a doctor and chose the 'pre-med path'. She 'spent some time in inner city hospitals in Miami'. 'It was heartbreaking!', Dr. Towers recalls. 'All those patients that came into the emergency room were uninsured or under-insured often suffering from ailments that could be easily treated if they had been to a provider earlier', 'but could not because they were uninsured.' She did not have 'the heart to see patients in this state'. By that time her 'great freshman biology professor in college convinced [her] to volunteer in an immunology lab [her very first lab], [she was] really sold on the idea of research'. This attitude drives her research on cancer metabolism at the Salk Institute, with a focus on 'the recycling process autophagy, important for [breaking] down of damaged material' for '[generating] building blocks that fuel metabolism'. Her research is based on discoveries during her postdoctoral training 'that many cancer cell lines are dependent on autophagy for survival'. "By using a unique Live-Cell CRISPR assay (LC-CRISPR), I showed that rare cells can circumvent the loss of autophagy.", Dr. Towers explains. Her lab now asks 'what other non-canonical mechanisms cancer cells can use to still maintain quality control and fuel metabolism when these core recycling processes are blocked.' "As autophagy inhibition moves forward in clinical trials to treat cancer patients, we hope our work can predict mechanisms of resistance and provide rationale for the best combinatorial therapies to improve the use of autophagy inhibition.", Dr. Towers states.
An early-career female scientist - point of view
Being honored in multiple awards from 'the Outstanding Dissertation Award for her PhD in molecular biology (University of Colorado), the Pathway to Independence K99/R00 award, the Cancer League of Colorado Pilot Award to Fellowships from the American Cancer Society, the NIH RO-1 and UNCF/Merck,' (salk.edu) just to mention a few, Dr. Christie Towers is already an established scientist in cancer research, but there have been obstacles and hurdles making this journey challenging. As a female scientist with half-Black and half-Hispanic roots, she 'faced challenges along the way'. 'I feel like I don't deserve to be here'. Christie Towers admits: "every single day sometimes multiple times a day, I struggle with [imposter syndrome]". One of the feelings a lot of us know. She wants to 'bring awareness to people that this is a huge struggle', because it is easy to 'compare yourself to everybody'; 'everything is metric based: number of papers, impact factors of those papers, number of grants'.
To cope with 'imposter syndrome', she learnt 'how to speak friendly to [her]self'. Finding great mentors whom 'you trust and believe when they say you did a great job', mentors who 'build you up', acknowledge your 'science, great ideas and mentorship' is her biggest piece of advice for other young scientists.
Of course, in addition to the challenges that come due to background and gender, there is also difficulty aligning work and life, especially when having children. Christie Towers enjoys her 'fun' but 'always crazy life' with her two six and eight year old boys. 'Outdoor activities with her kids' is what she loves doing in her freetime. "We ski, bike, hike camp and since we moved to San Diego we are adding surfing and boogie boarding to that list as well", Dr. Towers tells us. To manage the work/life-balance: being 'fully engaged when [she] is at home and when [she] is in the lab', she 'sets strict boundaries on her time'.
10 years from now
Being an Assistant Professor, Christie Towers 'hopes to be a full professor at the Salk' in ten years with a 'thriving lab tackling some of the biggest unanswered questions in cancer research', and simultaneously 'creating an inclusive environment to train the next generation of diverse scientists'. As a mother of younger children herself, she is 'passionate about increasing the access to STEM activities in middle and elementary school'. Her main motivation 'comes from [her] own life'. "I think [if the student is truly gifted] it shows up really young in age and those students choose careers in third or fourth grade", she smiles and refers to herself choosing to be a marine biologist in second grade. "We are losing a lot of students early on that say 'I want to be an entrepreneur', 'I want to run my own business', 'I want to be a physician', but we need way more students in third grade that say 'I want to be a scientist'", Dr. Towers explains. "They need to know what [a scientist] is and understand how this can impact their life". Another benefit to exposing children early to science but also tois that the general public is exposed to the work of scientists which ultimately builds trust in the community.
"So far it has been a humbling experience". Dr. Towers notes, as she mentions unexpected barriers on ways to increase early exposure of STEM related jobs to children. She hopes to be able to 'dedicate a significant effort to programs in San Diego and around the country for this goal'. As part of the advisory board for educational outreach programs at Salk, she participates in running 'a mobile lab in a van', that 'drives to different middle and high schools'. "We want to extend that into elementary school as well", Dr. Christie Towers tells us. A great idea in our eyes!
We are sure to see positive changes for a more inclusive scientific environment and young scientists being inspired by Dr. Christie Towers as a great example. She will present her recent work in the Department of Cell Biology seminar titled "Mechanisms to circumvent autophagy inhibition in cancer", hosted by Dr. Thomas Melia and Andrés Guillén Samander (De Camilli Lab) on December 14th (Tuesday).

---
Written and edited by Mai Ly Tran and Emily Guinn.
Submitted by Mai Ly Tran on December 11, 2021