Two Yale School of Medicine PhD candidates were members of the team that won the Rothberg Catalyzer Prize in the Startup Yale competition, held virtually in April and sponsored by the Yale Entrepreneurship Collaborative, a network of 12 centers, programs, and organizations that provide gathering points for entrepreneurs and innovators across Yale's campus.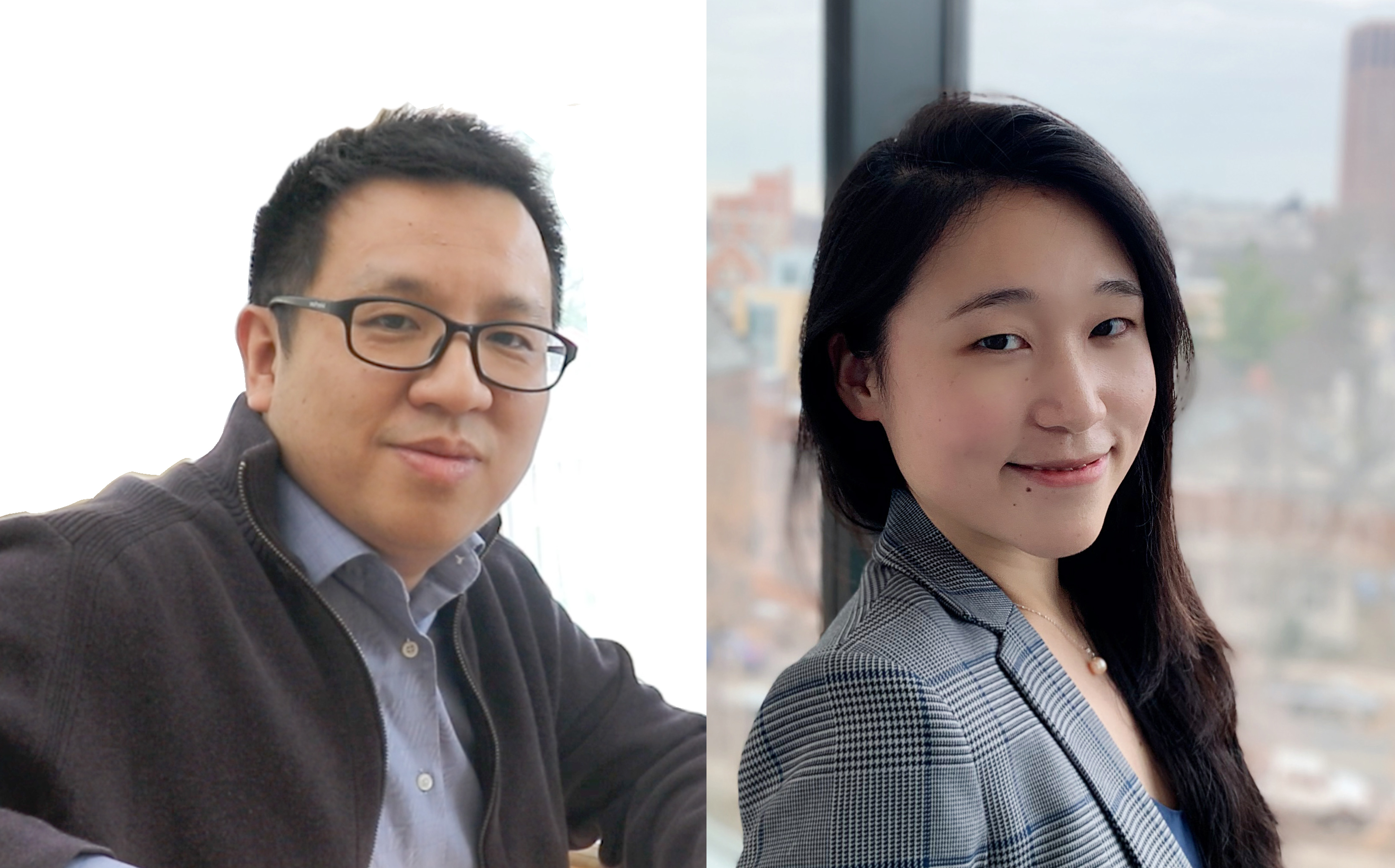 Guannan Gong and Feimei Liu participated in the CtrlTrial group that developed a prototype for automating and improving the process of patient identification for clinical trials by applying data science and artificial intelligence technologies both to clinical trial protocols and to patients' electronic medical records.

The team received a $15,000 cash prize awarded by the Yale Center for Biomedical Innovation and Technology and the Tsai Center for Innovative Thinking, as the best student-led venture in the competition that was focused on developing an innovative hardware and/or AI solution to a medical challenge.

Gong's research in the lab of Harlan Krumholz, MD, Harold H. Hines, Jr. Professor of Medicine (Cardiology), includes exploring different digital phenotyping approaches based on electronic healthcare data. Of the Rothberg Catalyzer Prize, Gong says, "it is great recognition for the project and the team. With the funding, we will ramp up operations of the pilot projects during the summer." Krumholz, and Wade Schulz, MD, PhD, assistant professor of laboratory medicine, were faculty advisors to the CtrlTrial team.

Liu is a member of the lab of Aaron Ring, MD, PhD, assistant professor of immunobiology, where she works on high-throughput antibody discovery via machine learning, and development of next-generation technologies for single-cell proteomic profiling. "I feel incredibly humbled that we were selected among all the amazing teams.," Liu says. "This award is exactly what we needed to transform our minimum viable prototype into a customer-centric product."
The Rothberg Catalyzer Prize, one of five awards for which teams competed at Startup Yale, is named for Jonathan Rothberg, MPhil '87, MS '87, PhD '91, a renowned scientist and entrepreneur widely recognized for inventing and commercializing high-speed DNA sequencing. Rothberg is the founder of multiple life science and medical device companies including Butterfly Network, the maker of the world's first handheld whole-body ultrasound scanner.

Submitted by Robert Forman on May 13, 2020