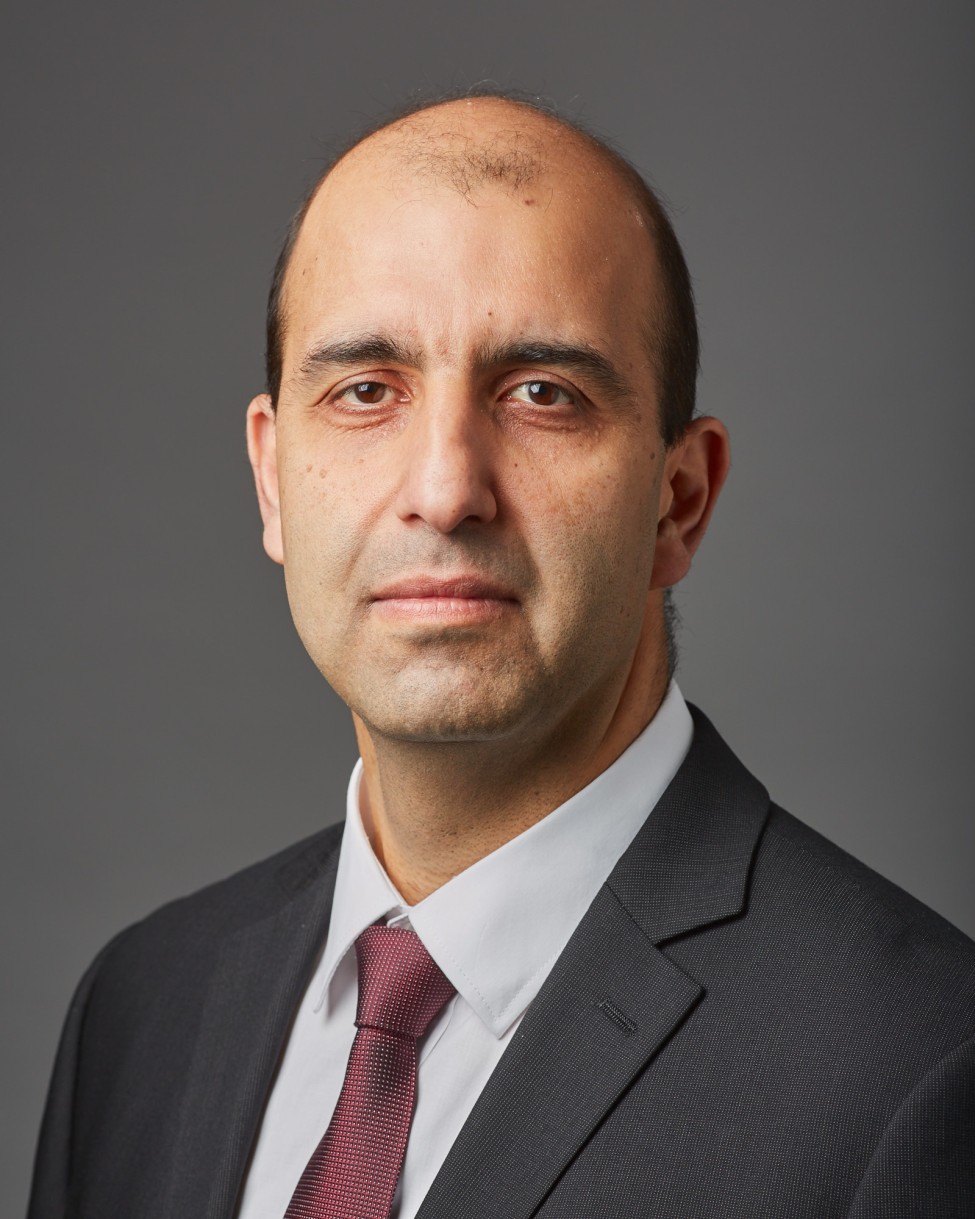 Shervin (Seyedtaghi) Takyar, MD, PhD
Associate Professor Term
Biography

Research & Publications

Patient Care

News

Locations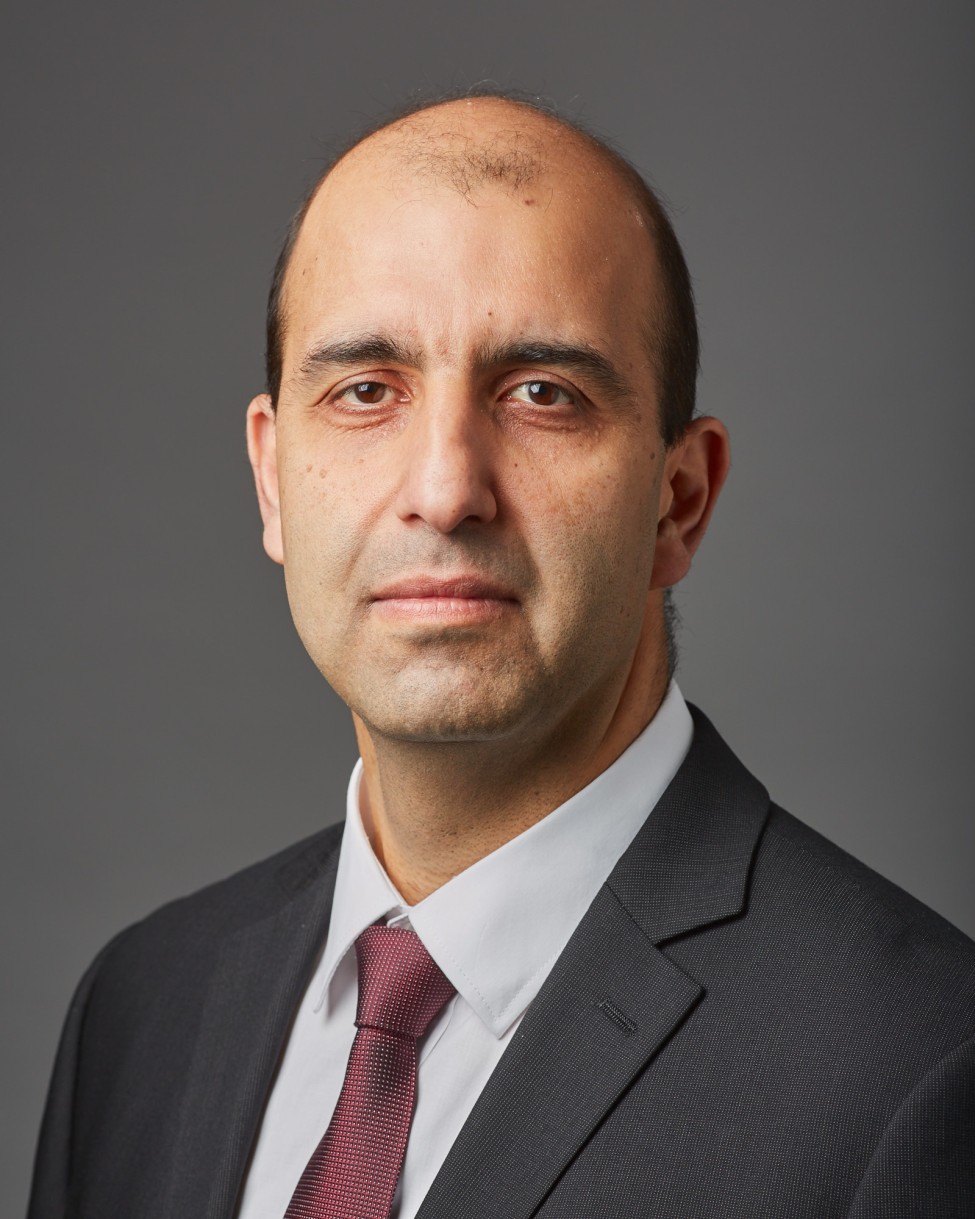 Biography
I did my PhD in microbiology and molecular biology in The University of Queensland, Australia. During my PhD I worked and published on a variety of projects including developing a new lentiviral vector based on JDV (Jembrana Disease Virus), translational regulation in HCV by small RNA-binding molecules and the viral core protein, and RNA-protein interactions in positive strand RNA viruses. During this time I was also involved in cloning the Australian isolate of HCV with Dr Eric Gowans. My findings in these projects were published in a variety of journal including PNAS, Hepatology, and Journal of Molecular Biology.My next stop was a postdoctoral fellowship with Prof. Harry Noller at the RNA Center in UCSC where I delved deeper into the RNA world and studied the helicase activity of the ribosome during translation. Our work was well received and published in Cell.
I started my Internal Medicine residency at the State University of New York (SUNY) at Buffalo in 2003. During the last year of my residency I took part in a research project led by Dr Sands on the role of TIMP-1 in reactive airway disease. Our work was published in Clinical Immunology. I was then recruited to the Pulmonary Critical Care Fellowship at Yale in 2007, and worked with Dr J Elias to set up a platform for analyzing the role of microRNAs in the lung disease using the transgenic models that have been developed in his lab. I started this work on an inducible, lung-specific, VEGF transgenic model and within the first year of the project found a microRNA that was regulated by VEGF and mediated the effects of this cytokine in the lung. Based on these findings we filed a patent on the diagnostic and therapeutic use of miR-1 in lung disease. I received a K99/R00 award in the third year of my clinical fellowship for my work on this project. I was directly recruited as a tenure-track Assistant Professor in the Yale Pulmonary, Critical Care and Sleep Medicine Section at the end of my fellowship.
Since starting my tenure track position in 2010 I have been awarded the AAP (American Association of Physicians) Junior Investigator Award for my work on microRNAs in the lung and have given invited presentations at various international conferences. Our work on the role of VEGF-miR-1 axis in lung Th2 inflammation was published in Journal of Experimental Medicine. I successfully transitioned to the R00 (Independent investigator) phase of my NIH grant in 2013. I have recruited and worked with two postdoctoral fellows and three Associate Research Scientists over the last three years. My research currently focuses on the role of vascular non-coding RNAs in Th2 inflammation, lung injury and cancer.
Education & Training
PhD

University of Queensland (2002)

MD

Iran University of Medical Sciences (1995)

Fellow

Yale University School of Medicine

Resident

State University of New York - Buffalo

Fellow

University of California at San Cruz

PG1

University of Queensland

Board Certification

AB of Internal Medicine, Pulmonary Disease (2012)
Activities
A. Korde, F. Ahangari, M. Haslip, G.L. Chupp, J. Pober, A. Gonzalez, J.L. Gomez, S. Takyar. Endothelial Thrombopoietin Receptor Regulates The Severity Of Type 2 Inflammation By Controlling Plateleteosinophil

Philadelphia, United States 2020

A. Korde, S. Anderson, M. Haslip, S. Takyar. Gram Negative Infection Accelerates Lung Endothelial Cell Death Through Regulation of MicroRNA-1/Angiopoietin-2 Pathway

Dallas, United States 2019

B. Hu, A. Korde, L.E. Cohn, J.-H. Chu, S. Takyar. Poster: Human Lung MicroRNA-1 Is Regulated by IL-13 and Correlates with Tissue Eosinophilia in Airway Inflammation

Dallas, United States 2019

A. Korde, A. Ramaswami, M.S. Godfrey, S. Anderson, S. Takyar. Poster Discussion: Cigarette Smoke Activates PI3 Kinase Pathway and Downregulates MicroRNA-1 in Non-Small Cell Lung Cancer (NSCLC)

Dallas, United States 2019

Asthma is Associated with Benign Glandular Neoplasms in a Large-Scale Population-Based Cohort

San Diego, United States 2018

3'-RNA Adenylation Enzymes Control Allergic Inflammation Through Regulation of MicroRNA Degradation

San Diego, United States 2018

Eosinophil Binding and Activation is Regulated Through the Coordinated Expression of miR-1 Endothelial Targets

San Diego, United States 2018

A Herpesvirus Noncoding RNA Controls NSCLC Tumor Progression Through Selective Degradation of miR-27 in Immune Cells

San Diego, United States 2018

RNA Modification Enzymes Control Non Small Cell Tumor Growth Through Regulation of the Angiogenic Response

Washington, United States 2017

RNA Modification Enzymes Control Non Small Cell Tumor Growth Through Regulation of the Angiogenic Response

Washington, United States 2017

Cell-specific MicroRNA-driven Pathway Controls the Recruitment of Eosinophils in Type 2 Inflammation

Washington, United States 2017

Cell-specific MicroRNA-driven Pathway Controls the Recruitment of Eosinophils in Type 2 Inflammation

Washington, United States 2017

MicroRNA-1 Levels Determine the Type of Inflammatory Remodeling in Chronic Rhinosinusitis

Washington, United States 2017

From inflammation to cancer: trials and tribulations of an endothelial microRNA

Denver, United States 2016

Non-Small Cell Lung Cancer (NSCLC) Tumor Progression is Inhibited in an Inducible Vascular-Specific MicroRNA-1 (miR-1) Transgenic Model

San Francisco, United States 2016

VEGF Induces Lung Angiogenesis Through "Tailing and Trimming" of MicroRNAs and Production of 3'-Modified IsomiRs

San Francisco, United States 2016

MiR-1 Expression in the Vicinity of Non-Small Cell Cancer Correlates with Patient Survival

San Francisco, United States 2016

Lung Endothelial miR-1 Recruits Angiopoietin-2 to RNA Induced Silencing Complex (RISC) and Protects Lungs against Oxidant Injury through an Angiocrine Mechanism

Andover, United States 2015

An Intrinsic Endothelial miR-1 Degradation Pathway Regulates Non-Small Cell Lung Cancer (NSCLC) Tumor Vascularity and Progression

Keystone, United States 2015

Endothelial microRNA-1 Protects against Lung Hyperoxic Injury and Downregulates Ang2 Expression

Denver, United States 2015

An intrinsic endothelial miR-1 pathway controls vascular activation in asthma and lung cancer

Bethesda, United States 2014

An Endothelial microRNA Circuit Controls Vascular Activation in Asthma and Lung Cancer

Rahway, United States 2014

An Endothelial-specific VEGF Receptor 2-miR-1-Mpl Circuit Controls the Severity of Lung Th2 Inflammation

San Diego, United States 2014

Endothelial miR-1 is Downregulated in Lung Cancer Models and Controls the Progression of Lung Tumors through Inhibition of VEGF Signaling

Philadelphia, United States 2013

TLR4 Protects the Lung Against Oxidant-induced Injury by Regulating the Endothelial Response to VEGF

Philadelphia, United States 2013

MiR-1 Enters the RNA Induced Silencing Complex (RISC) in the Lung and Inhibits Th2 Inflammation

Philadelphia, United States 2013

Mpl is Targeted by MiR-1 in the Lung Endothelial Cells and Regulates Th2 Inflammation by Controlling Adhesion Molecule Expression

San Francisco, United States 2012

MiR-1 Inhibits adaptive Th2 Inflammation in the Lung via a VEGF/Mpl Axis

Waltham, United States 2011

MicroRNA (miR)-1 Inhibits Adaptive Th2 Inflammation in the Lung via a VEGF/Myeloproliferative Leukemia Virus Oncogene (Mpl)-Dependent Mechanism

Denver, United States 2011

Biology of Signaling in the Cardiovascular System

Barnstable, United States 2011

MiR-1 inhibits Allergic Airway Inflammation by Targeting Mpl (Myeloproliferative Leukemia Virus Oncogene) in the Lung Endothelium

Chicago, United States 2011

miR-1 Inhibits Adaptive Th2 Inflammation in the Lung via a VEGF/Myeloproliferative Leukemia Virus Oncogene (Mpl)-Dependent Mechanism

Banff, Canada 2011

MiR-1 Regulates VEGF-induced Angiogenic Responses in the lung by Inhibiting the Myeloproliferative Leukemia Virus Oncogene (MPL)

Seebruck, Germany 2010

MiR-1 Regulates VEGF-induced Angiogenic Responses in the lung by Inhibiting the Myeloproliferative Leukemia Virus Oncogene (MPL)

New Orleans, United States 2010

MiR-1 is a Critical Regulator of VEGF-Induced Angiogenesis

San Diego, United States 2009

Tissue Inhibitor of Metalloproteinase-1 (TIMP-1) Modulates Lung Hyperreactivity and Inflammation in a Murine Asthma Model

Miami, United States 2006

Mechanism and Control of Posttranscriptional Gene Expression

New York, United States 2005

mRNA helicase activity of the ribosome

New York, United States 2005

A ribosomal helicase: unwinding mRNA during ribosomal translocation

San Francisco, United States 2003

Cyanocobalamin-HCV IRES interaction: a molecular model for translational regulation

Stanford, United States 2001

Cyanocobalamin can stall the ribosomal complexes on hepatitis C virus internal ribosomal entry site: a novel mechanism of translational control

Sydney, Australia 2001

Modulation of HCV IRES-dependent translation by HCV capsid protein

Sydney, Australia 2001

Exploring a natural role for cobalamins in hepatitis C virus replication

Sydney, Australia 2001

Biochemical characterization of the cyanocobalamin-HCV IRES interaction: A novel mechanism of eukaryotic translational control

Gold Coast, Australia 2000

Probing the structure-function relationship in HCV internal ribosomal entry site using RNA pseudoknot binding molecules

Gold Coast, Australia 2000

Structure-function relationship in HCV internal ribosomal entry site

Cairns, Australia 2000

Specific detection of negative strand hepatitis C virus RNA by RT-PCR on poly A purified RNA

Sydney, Australia 2000

Testing cobalamin-analogous compounds on HCV IRES-dependent translation

Sydney, Australia 2000

Potential involvement of polypyrimidine tract binding protein in mediating interactions between the 5'UTR and 3'UTR of HCV

Sydney, Australia 2000

RNA pseudoknot-binding molecules modulate HCV IRES-dependent translation

Sydney, Australia 2000

Inhibition of Translation initiation in HCV: Implications for a novel antiviral drug design

Sydney, Australia 1999

The Role of 3' U5 in a Novel Lentiviral Vector System

Melbourne, Australia 1999

Cytogenetic and epidemiologic study on 1100 trisomic 21 patients

Shiraz, Iran 1998
Honors & Recognition
| Award | Awarding Organization | Date |
| --- | --- | --- |
| Abstract Scholarship | American Thoracic Society, Respiratory Cell Molecular Biology Assembly | 2016 |
| Abstract Scholarship | American Thoracic Society, Thoracic Oncology Assembly | 2015 |
| Abstract Scholarship | American Thoracic Society, Allergy, Immunology and Inflammation Assembly | 2014 |
| Junior Investigator Award | AAP/ASCI (American Association of Physicians/ American Society of Clinical investigators) | 2011 |
| RNA Society Fellowship of BBSRC | Bitechnology and Biological Sciences Research Council | 2005 |
| Graduate School Award | University of Queensland | 2000 |
| Postgraduate Research Scholarship | University of Queensland | 1998 |
Professional Service
| Organization | Role | Date |
| --- | --- | --- |
| FASEB | Reviewer | 2017 - Present |
| European Respiratory Journal | Reviewer | 2017 - Present |
| American Thoracic Society International Conference, Poster Discussion Session: "MicroRNAs, RNAseq, LncRNA: Biology and Function" | Chair | 2016 |
| American Journal of Physiology / Lung Cellular and Molecular Physiology | Reviewer | 2016 - Present |
| American Journal of Respiratory and Critical Care Medicine | Reviewer | 2016 - Present |
| Journal of Cell Biology | Reviewer | 2015 - Present |
| Molecular Medicine | Reviewer | 2015 - Present |
| Pulmonary Medicine and Respiratory Research | Editor | 2015 - Present |
| Neuroscience Letters | Reviewer | 2014 |
| Journal of Clinical Immunology | Reviewer | 2013 |
Departments & Organizations