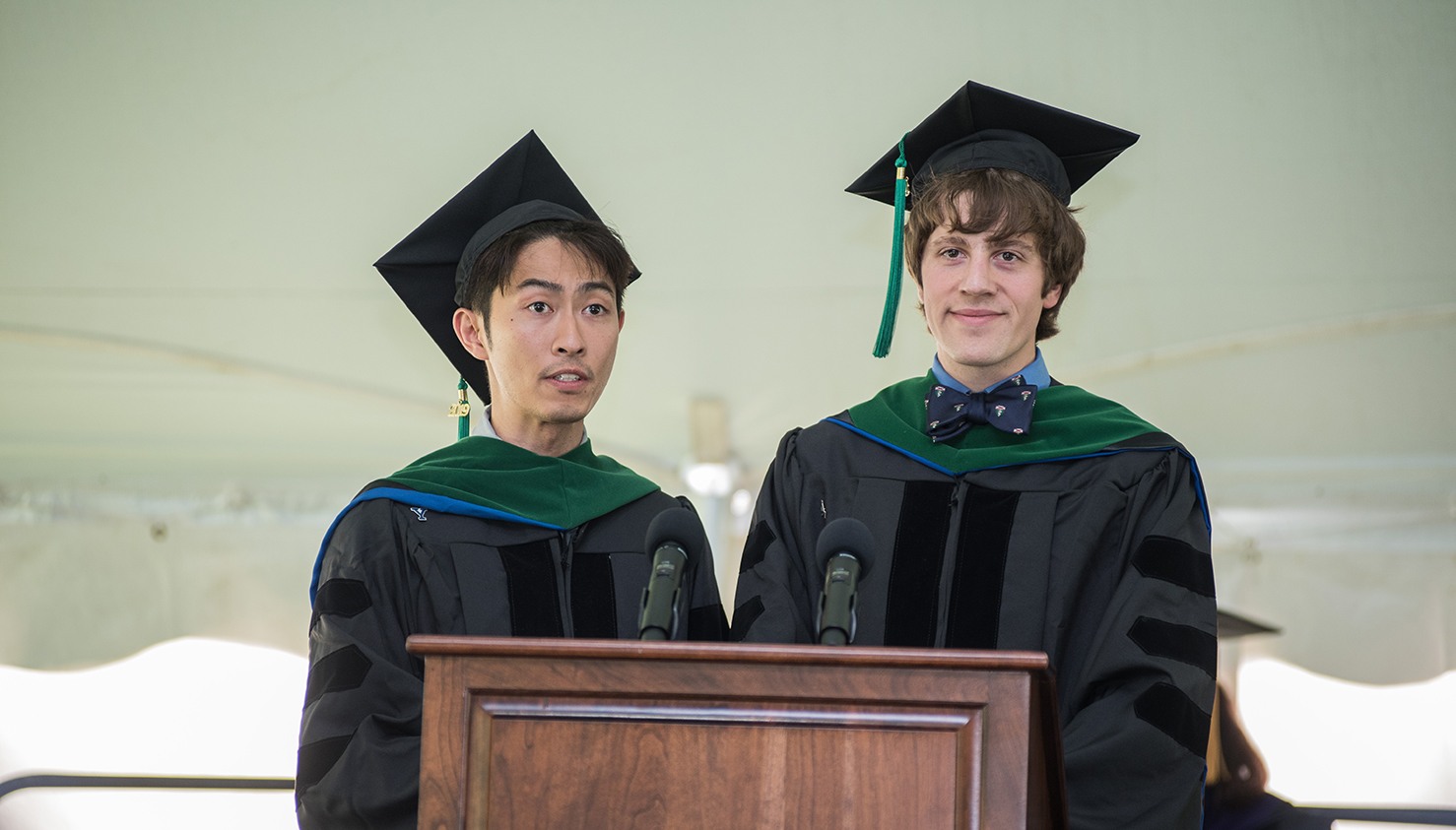 The official results are in! Between March 21 and April 26, graduating students raised $1,070 from 50 donors (57% participation) – congratulations!
Led by class co-presidents, Jonathan Gaillard and Sunny Chung, the Class of 2019 was encouraged to pay it forward with a gift of $20.19 or more to the Alumni Fund so that future students may have the same opportunities and experiences that they did.
The Class Gift is an effort to raise current-use funds that address the school's most pressing needs, and more importantly, is an opportunity to inspire ongoing philanthropy and build the foundation for a lifelong alumni relationship.
THANK YOU to Class of 2019 for your participation the Graduating Class Gift. This is your first step toward being a proud alum.
Submitted by Tiffany Penn on May 14, 2019